Olympics: US warns of toothpaste bombs on Russia flights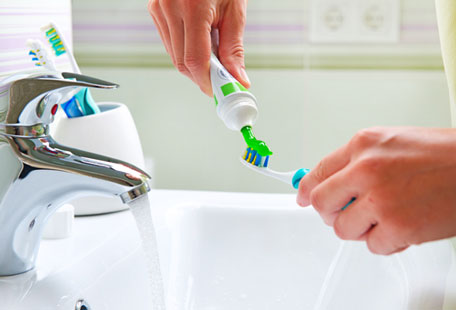 The US government warned American and foreign airlines Wednesday -- just ahead of the Sochi Olympics -- that terrorists could try to hide explosives in toothpaste tubes on Russia-bound flights.

An official told AFP it has information "specifically targeting flights to Russia," where the Winter Games kick off on Friday.

In a statement, the Department of Homeland Security said that, "out of an abundance of caution," it regularly shares relevant information with partners both at home and abroad.

"While we are not aware of a specific threat to the homeland at this time, this routine communication is an important part of our commitment to making sure we meet that priority," it said.

"As always, our security apparatus includes a number of measures, both seen and unseen, and DHS will continue to adjust security measures to fit an ever evolving threat environment."

President Barack Obama's National Security Council said the disclosure had not affected existing guidelines about travel to the resort city of Sochi.

"If we should receive information in the coming days and weeks that changes our assessment of whether people should travel to Sochi, we will make that information public through the State Department's usual channels," spokeswoman Laura Magnuson said.

Stringent rules about liquids and toothpaste in hand luggage have been standard practice on US carriers after a string of thwarted bomb plots in the years following the September 11, 2001, attacks.

Security at the Games, which wrap up on February 23, has been a major concern for Washington following two deadly December suicide attacks in the southern Russian city of Volgograd.

Adding to the nervousness is a stream of threats from militants in the volatile northern Caucasus region.

Earlier Wednesday, officials said two US warships have arrived in the Black Sea and will stand ready to offer assistance in case of an emergency at the biggest event Russia has hosted since the fall of the Soviet Union.

Obama has been personally briefed on efforts to protect US citizens and on Tuesday was assured that the United States was "taking all appropriate steps" regarding their safety, the White House said.

In an interview last week, he said the United States had "a good sense" of the security measures being put in place by Russia, adding that citizens planning to go to the Games should do so.

"I'd tell them that I believe Sochi is safe, and that there are always some risks in these large international gatherings," he told CNN.

But prominent lawmakers have warned of the heightened risk of attacks and complained that Moscow was not sharing intelligence.

Some have even said they would advise their constituents and family members to stay away.

The State Department has issued a travel alert for Russia, urging Americans to "remain attentive regarding their personal security at all times."

Athletes, meanwhile, have been advised to avoid wearing their uniforms or Team USA logos outside Olympic venues.

A top US counter-terrorism official warned this week that the biggest security threat facing the Olympics is a possible attack in areas outside of Sochi and its heavily-guarded venues.

Follow Emirates 24|7 on Google News.