Ottawa 'inaction' led to visa rule changes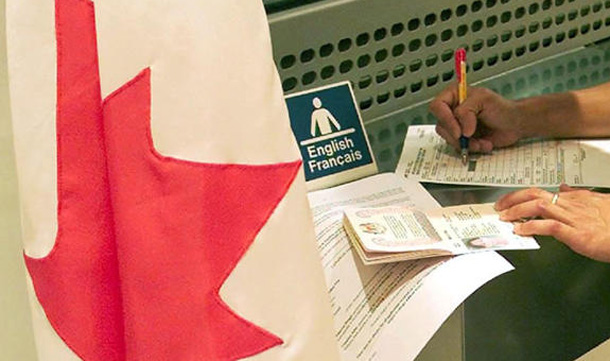 Many Canadian residents and passport holders in the UAE have directed most of their anger against Ottawa, which they believe has mishandled the situation and allowed it to get this point - where Canadians now have to apply for a visa to enter the UAE.
They fear that Canadian expats in the UAE and their families back in Canada will be the ones who will have to bear the brunt of the fallout from the continuing differences between the UAE and Canada.
"This move will have grave consequences," said a Canadian passport holder, who did not wish to be identified. "It is not just a matter of a visa facility, things are probably much deeper," he said.
The expat's wife, two sons and daughter live in Toronto, while the father manages his business from Dubai.
Since Canada eased immigration a few years ago, it has seen a significant influx of immigrants from the Gulf, almost all of whom are expats working in the GCC.
Many have moved on to settle in Canada, several have returned to their jobs in the Gulf after not finding equivalent work in Canada -- and a significant number continue to work in the Gulf holding Canadian residency or passports, while their families stay on in Canada.
"Family bonds are maintained by people like me with frequent visits to each other," said a person holding Canadian residency.
"I can go to Canada anytime with my permanent resident card, while my family members, who already have Canadian passports, can come and visit me any time in Sharjah as they could get a visa on arrival.
"But now things have changed. My son has decided to work during the Christmas break and was planning to take his leave in January to come and visit me. He can still do that. But now I believe he will have to go to Ottawa to get the visa, spending time and money and hassle that earlier was not required."
The Sharjah resident's family lives in Waterloo. Ottawa, the capital of Canada where the UAE embassy is located, is some 450 kilometres away. It is not yet clear if Canadian passport holders can avail of the UAE visa facility by post.
"Even if it were, I do not want my son's passport to be sent via Canada Mail. Things are known to have got lost," he said.
The common theme among those Canadian expats interviewed by Emirates 24|7 was that the visa issue and other preceding issues such as the BlackBerry and airline landing rights issues, will snowball into a major problem for the Stephen Harper government.
"How could they let things get this far? I am sure questions will be asked. This is not going to die down for the government in Ottawa. I will ask my family to question our local representative," pointed out another Canadian.
"There is a lot of movement between the two countries, which was helped by the visa on arrival facility in the UAE. We do understand that this is a privilege we enjoyed and that the UAE has full rights to impose a visa requirement as Ottawa does," said another Canadian expat, whose daughters are studying in Canada.
"However, we appeal to both governments to reach an amicable solution. Many families are separated with some members living in Canada and some here in the UAE. For the benefit of these people, we hope that the issue gets sorted out."
The businessman pointed out that of late, there has been a surge in business ties with Canada.
"Ease of travel helps promote better business. Both Ottawa and Abu Dhabi should be finding ways to boost communication and transport links between the two countries," he added.
from January 2, requiring citizens of Canada to apply for visa to visit or work in the UAE.
"This is the first I'm hearing about this change in visa rule," came the surprised response from Jean Marc, a Canadian who's been a resident of the UAE for five years. "I am going to call the Canadian Embassy to get all the details."
He might find that a tad difficult, considering repeated calls to both, the embassy in Abu Dhabi and the Canadian consulate in Dubai, bore no fruit for Emirates 24|7, with an automated voiceover directing queries to its website.
The website, however, provided an update that stated: "As of January 2, 2011 a visa will be required for tourism and business purposes. Canadians planning to travel to the UAE after this date should contact an Embassy of the UAE for details on how to obtain a visa.
"All diplomatic and special passport holders must obtain their visa before travelling to the UAE.
"Foreigners planning to work or reside in the UAE must undergo medical tests including for HIV. Those found to be HIV positive will be immediately deported by the UAE authorities. HIV certificates issued by foreign medical authorities are not accepted."
A call to the Foreign Affairs' office in Canada had us directed back to the Canadian Embassy in the UAE.
While no official figures were available from the local Canadian Embassy, according to the Club for Canadians in Dubai, a volunteer run social organisation for its citizens in the UAE, there are over 22,000 Canadians in the UAE and over 8,000 in Dubai.
The club also states there are over 800 Canadian businesses in Dubai alone and many more across the UAE. The Club for Canadians has been active for over 13 years locally.
Unofficial estimates put the total number of Canadians here at 20,000.
The news announcement for the change in visa rules came Monday, as per the UAE Embassy in Ottawa.
In an email statement to AFP, Foreign Minister Lawrence Cannon's spokesman Jacques Labrie said: "All sovereign states have the right to decide the entry requirements for visitors to their countries."
While more clarity on the how this new visa change will affect Canadians who have been residing in the UAE for generations, Martha Carey, a teacher here said: "I guess all this means is that our preferred status of passing through without paying a fil has been taken away. I'm sure we will moan and groan for a few months and then get on with it. Isn't that how it always happens?"
Follow Emirates 24|7 on Google News.