Outspoken Palestinian journalist quits famous daily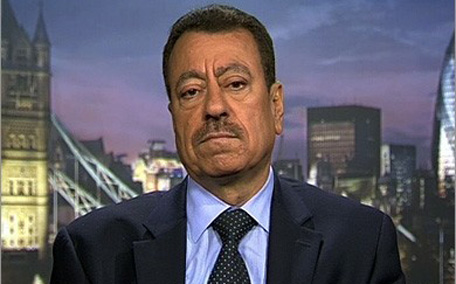 An outspoken veteran Palestinian journalist who has antagonised many governments with his radical views has quit his post as long-time editor-in-chief of London-based Al Quds Al Arabi (Arab Jerusalem) newspaper.

Abdul Bari Atwan said his decision to quit 24-year-old Arabic language daily was to spend more time with his family in London. Media reports in Britain said he was sacked by new Qatari owners who have bought the newspaper.

Born in Deir Al Balah town in Gaza Strip in 1950, Atwan took over Al Quds Al Arabi when it was founded in London in 1989 and has remained in that post till this week, when he was replaced by a female Palestinian journalist, Sanaa Al Aloul.

Atwan, who has studied media in Cairo university, has angered many Arab governments and Western countries through his outspoken views in daily columns in the paper as well as in interviews in other newspapers, news agencies and televisions.
Atwan announced his decision to quit the paper in an article published this week in Al Quds Al Arabi, with a circulation of more than 30,000 a day. He also disclosed that he had received death threats from some intelligence systems.

"No moment is more difficult for a man than that when he bids farewell to his readers, especially a writer like me, who has remained committed to his readers through his career…I have never wished this moment would come," Atwan said.
"Today, my relationship with Al Quds Al Arabi comes to an end…I will always be proud of this paper which has always confronted occupations, corrupt and repressive dictatorships and foreign hegemonies…it has always championed the oppressed, the repressed and the usurped… I have fought a pitched war against those regimes, the Israelis and their supporters in Europe and the United States, which banned me from entering its territory… today, I leave Al Quds Al Arabi holding my head high… I have turned this paper from a lean and anaemic institution in its first days into one of the most important newspaper in the region and the whole world."
Follow Emirates 24|7 on Google News.