Philippines foils plot to hijack Saudi aircraft: report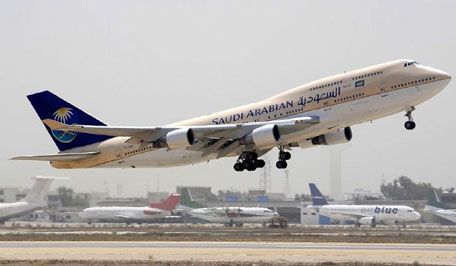 The Philippines foiled an Iranian plot aimed at hijacking or blowing up a Saudi aircraft, according to Al Bayan, quoting The Manila Times.
The report states that secret documents confirm that a team of 10 people, including six Yemenis, left Iran recently on separate trips through Turkey and arrived in several countries in South-East Asia, in an attempt to perform the operation in Malaysia, Indonesia, or the Philippines.
According to the paper's sources, the Department of Immigration in the Philippines was on the lookout for the six Yemenis and the Saudi Embassy in Manila asked the officials at the Aviation Authority at Manila airport to install certain screening devices to tighten procedures for passengers on Saudi aircraft.
Spokesman for Saudi Arabian Airlines Abdulrahman Al Fahad was quoted as saying: "The alerts and exchange of security information by all the competent authorities in all countries, with extra security precautions, ensured security of the aircraft."
"Security departments at Saudi Arabian Airlines is working with other agencies, who we are in constant contact with throughout the year, to ensure safe operations of the aircraft and its passengers, as is the case with all international airlines."
Follow Emirates 24|7 on Google News.