Coco's superhero is his granny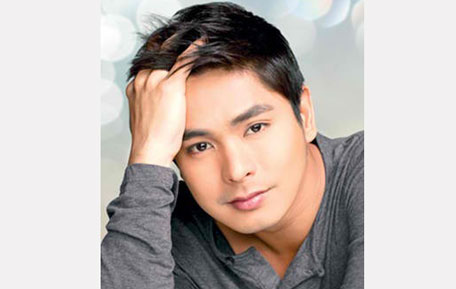 MANILA He grew up wanting to become a Superman or a Batman or a Spiderman, as he watched the exploits of these superheroes on TV and in the movies.

But when he reached adulthood and maturity, he realised that superheroes are not found in either television shows or movies, but in flesh and blood—such as his grandmother.

Coco Martin, today's hottest young dramatic actor in the Philippine entertainment industry, was all praises for his Granny Matilde in a recent talk with a group of showbiz scribes.

"She used to be a vendor in a cockpit arena, just so she could send me to school," said Martin, who had finished a degree in hotel and restaurant management from the National College of Business and Arts before becoming famous by starring in a number of independent films.

The award-winning actor—for his dual role as twins Alexander and Javier del Tierro in the TV series 'Minsan Lang Kita Iibigin' (I'll Just Love You Once)—was nearly in tears as he recalled the hardships that his grandmother had gone through just to feed her family.

"To me she was more superhero than Batman or Superman," he said, adding that her grandmother will soon live in a mansion that he has built for her.

He said that when he was still trying to find his place in this world he'd always thought of how he could give back to his grandma even just a fraction of what she had given him.

He stressed that it wasn't only the money for his schooling or the other material things—as these were hardly enough for his family to survive decently—that he was and still is grateful to Granny Matilde, but more so her encouragement for him to work hard, be honest and kind, and always have faith in God.
Follow Emirates 24|7 on Google News.