Filipino liquor ring busted in Saudi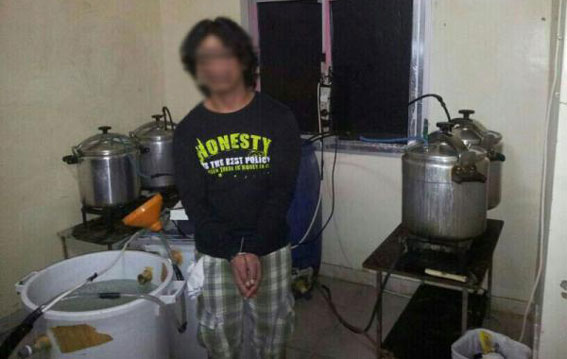 Saudi Arabia's feared religious police arrested several Filipinos found to be manufacturing alcoholic drinks and selling them in the local market.
Members of the Commission for the Promotion of Virtue and Prevention of Vice seized what newspapers described as the "liquor gang" during a raid on their house in the western Red Sea port of Jeddah, Saudi Arabia's second largest city after Riyadh.
Sabq daily said police confiscated six barrels full of alcoholic drinks and tools used in making the liquor, adding that all the liquor was destroyed. It did not say how many Filipinos were arrested during the raid.
Liquor is strictly banned in Saudi Arabia, one of the most conservative Muslim nations with a population of 28 million, including around eight million foreigners.
MUST READ:
One held in Kawit slaughter of 7
Shootout near Manila: 3 cops among 13 criminals gunned down


Pinoy Big Brother: Gerald and Maja are now sweethearts
Follow Emirates 24|7 on Google News.