Fourteen students dead in Philippine bus accident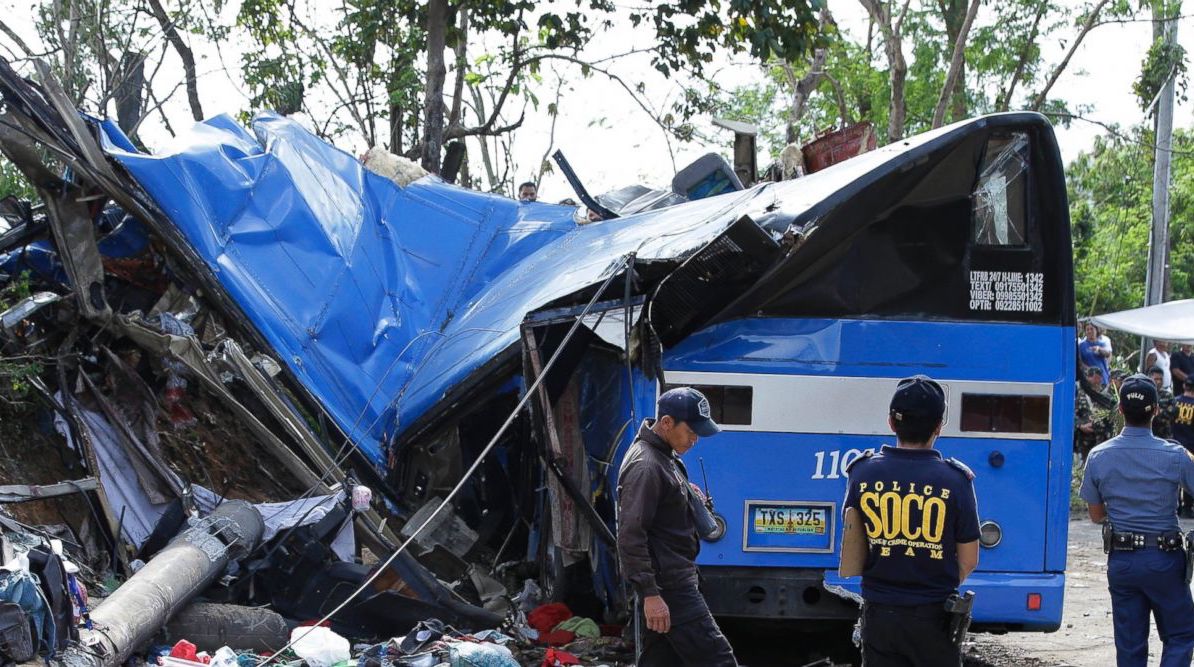 Fourteen college students on a camping trip were killed and dozens injured on Monday when their bus slammed into an electricity post in a mountainous area of the Philippines, police said.
The bus, rented by a Manila private school was taking over 50 teenage students and an instructor on the trip when the driver lost control on a downhill slope in the town of Tanay, said regional police spokesman Superintendent Chitadel Gaoiran.
The impact with the concrete post caved in the front of the bus and scattered parts of the engine on the roadside.
Almost 40 others including the bus driver were injured in the accident, said Bong Bati, the civil defence officer at Tanay in Rizal province east of Manila.
"There were some victims who are seriously injured that need to be transferred to a bigger hospital," he added.
Some students said they smelt burning before the crash but the cause of the accident is still undetermined, police said.
Follow Emirates 24|7 on Google News.