Heart's heart beats for Senator 'Chiz'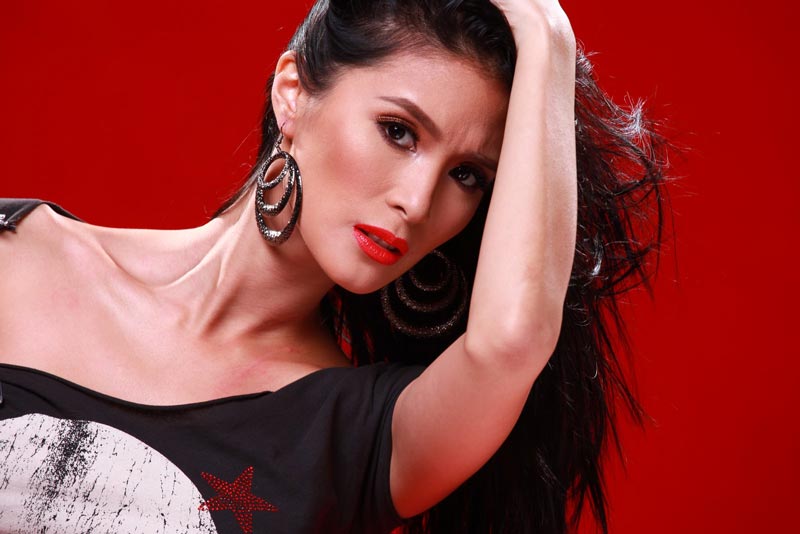 If you prefer to hear it from actress Heart Evangelista, she's already thinking of a married life with Senator Francis 'Chiz' Escudero.

If you take it from the re-electionist senator, you won't be hearing any wedding bells yet in the near future.

But both of them have impressed upon their fans and political followers that their relationship has been going strong. And Evangelista may just have a strong basis for her thoughts, as the senator had agreed and recently met with her family living in San Francisco.

Their US trip was his birthday gift for her actually, as she had wanted him to meet her family, although the vacation had to be cut short as Escudero needed to stomp the campaign trail back home. Evangelista turned 28 last February 14.

She told entertainment writers over the weekend that she was already considering marrying Escudero. "Yeah, I think of that," she responded when asked if she wanted to be his wife.

She hinted that Escudero is the right man for her, saying that she becomes unaware of his political standing every time she is with him. "And that's something I've always wanted," she added. "I wanted to be with someone who would hold my hand and make me understand the things in life."

Escudero separated from his wife of 10 years in 2011. He was a young lawyer when he met the lounge singer Christine Elizabeth Flores at the Sulo Hotel, in Quezon City, near to the City Hall, where he worked.

He has been a member of the Philippine Senate since 2007, after teaching law at his alma mater, the University of the Philippines-Diliman, and lawyering for some companies and organisations. He went to Georgetown University Law Center for his masters in international and comparative law.

Follow Emirates 24|7 on Google News.