Paulo A says sorry to EnPress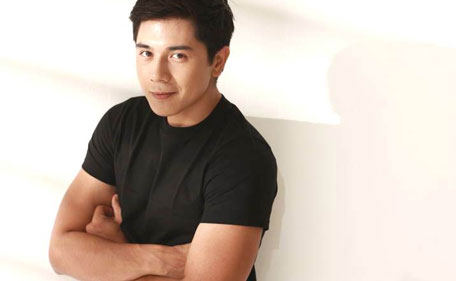 ABS-CBN talent Paulo Avelino has apologised to the Entertainment Press Society Inc (EnPress), following reports that he had offended many showbiz writers over an uncalled for remark at an awards night.

"Why, don't they have a sense of humour?" was Avelino's immediate retort when told by his manager, Leo Dominguez, about the feedback that he's been getting from the entertainment scribes.

Avelino, who tied with Neil Ryan Sese to clinch the Outstanding Supporting Actor in a Drama Series trophy, at EnPress's Golden Screen TV Awards last Friday, was asked to present the succeeding awards where he joked about having difficulty working as he was just being forced to.

He won the award for his role in the concluded drama series 'Walang Hanggan' ' (No End) while Sese won it for 'Munting Heredera' (Little Heiress).

But despite of his statement as having been intended as a joke, Avelino has issued an apology through his manager: "Paulo Avelino would like to apologise to the EnPress for the statement he made when he presented an award during the Golden Screen Awards."

The statement went on, "He was just trying to crack an innocent joke to lighten up the programme, with no intention to offend anyone, most especially his friends from the press. He now realises the consequences of his statement and he would like to exhaust all means to reconcile with those he offended."

EnPress President Jun Nardo, meanwhile, told Yahoo! Philippines OMG! that he would meet with his team on what to do next, following reports that many in the organisation would want to recall the award given to Avelino.

Follow Emirates 24|7 on Google News.