Pinoy 'merienda' a hit in London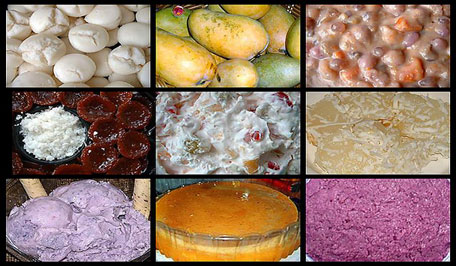 MANILA Filipino 'merienda' will be the "next big thing" in London, if we are to go by the recent verdict of a café owner whose interview came out in a British newspaper.

"I feel like Filipino food…is not on the map as I feel it should be, compared to other Southeast Asian, Far Eastern dishes and cuisines like Thai, Japanese, Chinese, and Vietnamese—that kind of thing," Claire Buyson said.

In an article at the ABS-CBN news portal, Buyson, founder of Lakwatsa, a Filipino-inspired café in London's Notting Hill area, said this could be the beginning to introducing Filipino food to the Brits and to a wider audience.

"I think merienda could be the next big thing," she told the Evening Standard. "We have the tapas, we have the dim sum, we have the mezze. And people are always like, 'Let's grab tapas. I think they could really start saying, you know, using the word 'merienda' as they speak and say, 'Let's go grab a merienda.' "

Merienda, used by Filipinos to describe snacks, also means light meal in Southern Europe, particularly Spain. Tapas are strips of cured beef while dim sum is a Chinese style of preparing food in bite-sized and served in small steamer baskets, and mezze is a selection of small dishes served as breakfast in the Mediterranean, the Middle East, and the Balkan regions.

Buyco, a British-Filipino, is aware that Filipinos have flexible palate, brought about by their various foreign influences with food, especially Spanish, American, Chinese, Japanese, Thai, Indonesian, Malaysian, Vietnamese, and Italian.

She said that Londoners have started gravitating towards Lakwatsa—Filipino for truancy or out loafing or roaming around—notably young British-Filipinos, the locals, and trendy and adventurous professionals.

The resto was launched last November, and has since been serving merienda of old-time Filipino favourites all-day.

Buyson's parents hail from Pampanga, a province in central Luzon, the biggest Philippine island, which is famous for its cuisine and people who can cook well.
ALSO READ:
Filipina caught stealing just before travel
Filipino stocks rally on strong demand for local equities
$400 maid's salary could reduce employment in Mideast by 70 per cent this year
Follow Emirates 24|7 on Google News.