Sarah G nominated to Nickelodeon Awards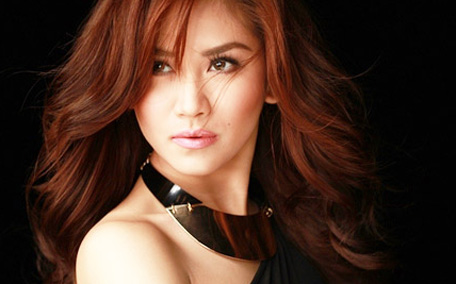 The Philippines' pop-song princess Sarah Geronimo is an official nominee to the 2013 Nickelodeon Kids' Choice Awards, for the Favorite Asian Act.
Geronimo, who got her first break in show business when she won a TV singing competition at age 14, is competing against, among others, the Korean singer-rapper Psy, the Chinese singer-actor Han Geng, and the Malaysian singer Shila Amzah.
"Now, at age 24, she is already a multi-awarded, multiplatinum recording artist, a movie star, a TV personality … and an inspiration to young people and adults alike," the US-based Nickelodeon Kids' Choice Awards said. "She's a true Philippine superstar for the 21st century!"
The awards night will be held on March 23 at Galen Center, in Los Angeles, California, and will be seen on TV in the Philippines on April 6.
In the meantime, Geronimo's manager, Vic del Rosario, who is fondly called 'Boss Vic' by showbiz people, said the pop princess is set to launch a new TV show on March 10, to replace her just concluded Sunday musical variety show titled 'Sarah G Live'.
Under the direction of Wenn Deramas, the new show will run for 13 weeks every Sunday on ABS-CBN, although Del Rosario refused to give more details, except that his ward would be doing a drama series.
Deramas, who directed Kris Aquino and the indefatigable comedienne Ai-Ai de las Alas in the recent top-grossing comedy 'Sisterakas', said his approach to the new show is something light, not heavy drama.
Boss Vic defended his strategy of cutting short 'Sarah G Live', saying that Geronimo must try other things, in order that viewers would not get tired of her performances. "It's also important that she move on to other things while her current show is on top of the charts."
Follow Emirates 24|7 on Google News.