'Pilgrim' family with 112,000 captagon pills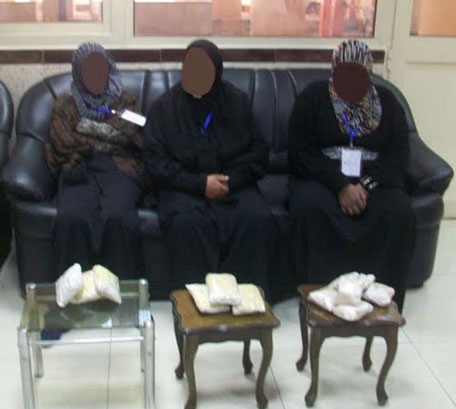 Saudi customs men seized nearly 112,000 banned captagon pills hidden in the underwear clothes of a family heading for Umrah (mini pilgrimage).
Customs inspectors stopped the three woman and three men at the border point with Jordan and decided to search them all after suspecting some of them.
Female customs inspectors searching the women found around 18,000 captagon pills with each of them while the rest was found with the three men.
"The three men and three women were among passengers on a bus crossing the border. They said they were going to perform Umrah," 'Sabq' daily said, quoting Bandar Al Raheeli, director of the border customs point.
Follow Emirates 24|7 on Google News.