Plane clips truck at LA airport, 8 injured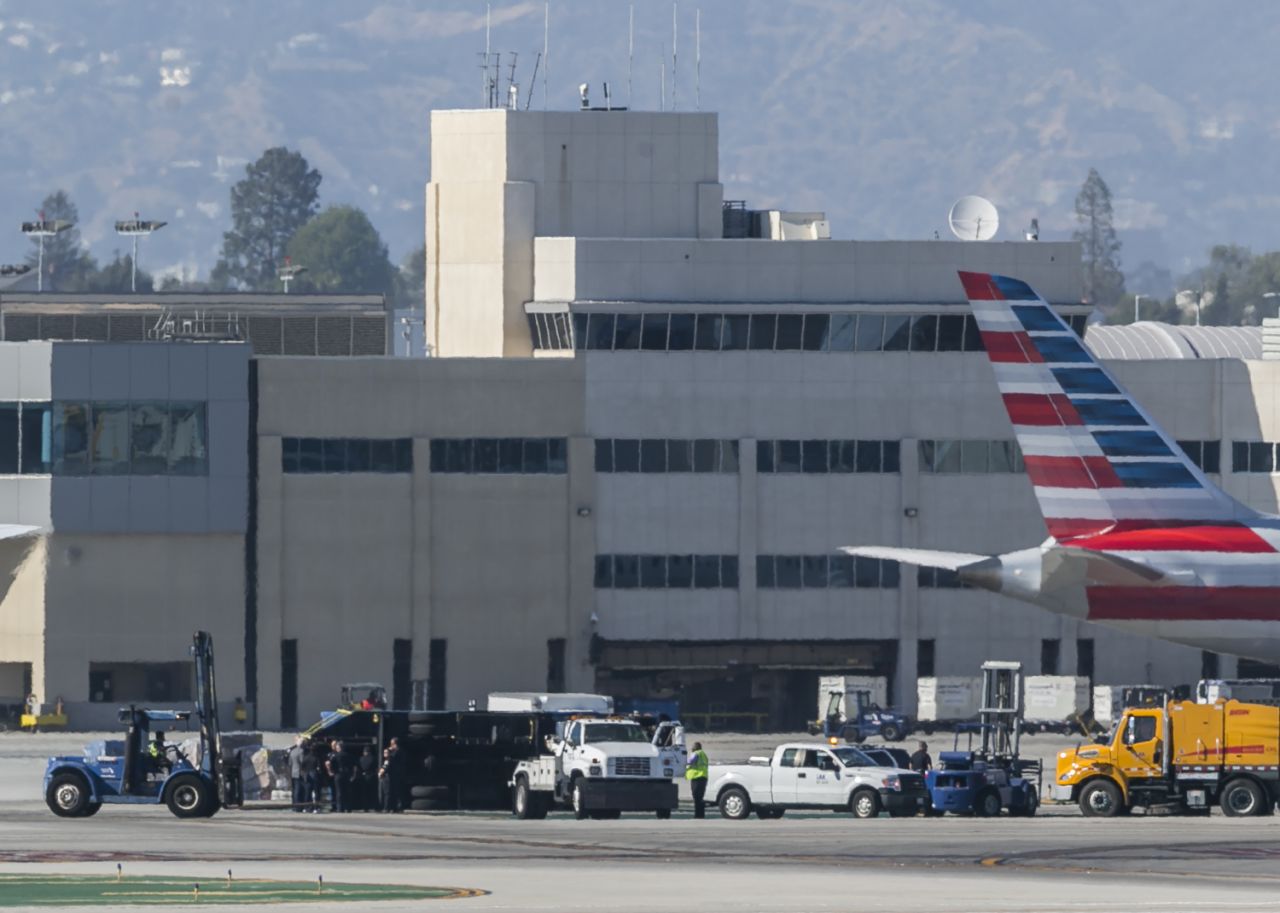 Police say an Aeromexico plane taxiing toward a gate at Los Angeles International Airport was crossing a service road when it struck a supply truck, causing the vehicle to overturn and resulting in eight injuries.
Airport police Officer Rob Pedregon says the right wing of the Boeing 737 "acted like a hook," lifting the rear top of the high-profile truck and causing it to tip over.
The city Fire Department says two people in the truck were seriously injured and six others had minor injuries.
Airport officials said no one was hurt on the flight from Mexico City carrying 149 passengers and crew.
The truck belonged to G2 Secure Staff, which provides a range of services for airlines and at airports across the country.
Follow Emirates 24|7 on Google News.