Planning for every outcome can save a lot of heartache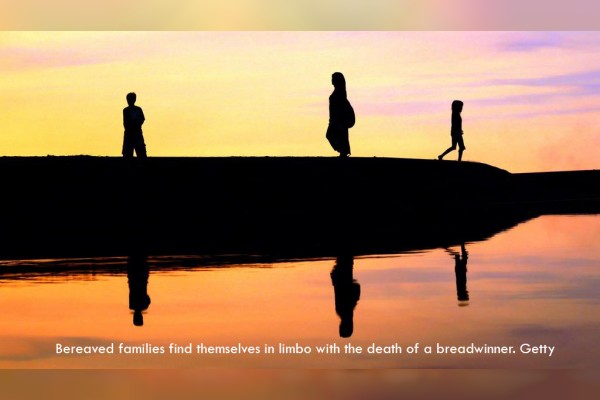 Few people contemplate their own mortality – nor is it their most pressing thought when they first move to a new country, The National said in an editorial on Tuesday.
"No one imagines leaving that fresh start by returning home in a coffin. Yet the only certainty in life is death and while it might be an uncomfortably sobering thought, planning for it could save a lot of unnecessary heartache and sorrow.
"This week The National reported the cost of repatriating a body from the UAE can be as high as Dh35,000. For the families of workers on lower incomes, this cost could be crippling. While it is worth remembering this issue is not unique to the UAE, as repatriation from most countries can be a convoluted and lengthy process, it can be a harrowing experience to find the means to fund such an emergency while in the throes of grief," the paper added.
It went on to say that there are ways to alleviate the burden on one's family, whether that means saving for any eventuality, signing up to a comprehensive insurance scheme or ensuring your wishes in case of death are known to all who matter and, ideally, enshrined in a legally recognised document.
"Until last year, foreign residents who died in the UAE could have their bank assets and possessions frozen. A new law was introduced, where wills drawn up in other countries could be registered with DIFC courts in Dubai. About 4,000 people have signed up so far; that means millions more do not have adequate protection to spare their families the trauma of wading through bureaucracy and red tape in a worst case scenario," the English language daily continued.
"The courts have also made it possible to bequeath access to your social media accounts in case of death. The phone calls and messages after a bereavement can be painful to make; so can receiving them months later from those in the dark. Having access to those accounts could smooth an already difficult process. The system in place is far from perfect. Last week the body of Indian worker Nidhin Kottaron was sent to the wrong family after an identification mix-up in Abu Dhabi.
"Concerned institutions must do their best to lighten the burden on grieving families at a painful time. Residents, too, can play their part by sensibly planning for every possible outcome," the Abu Dhabi-based daily concluded.
Follow Emirates 24|7 on Google News.