Pollen returns with 2nd season of concerts in collaboration with Italian Embassy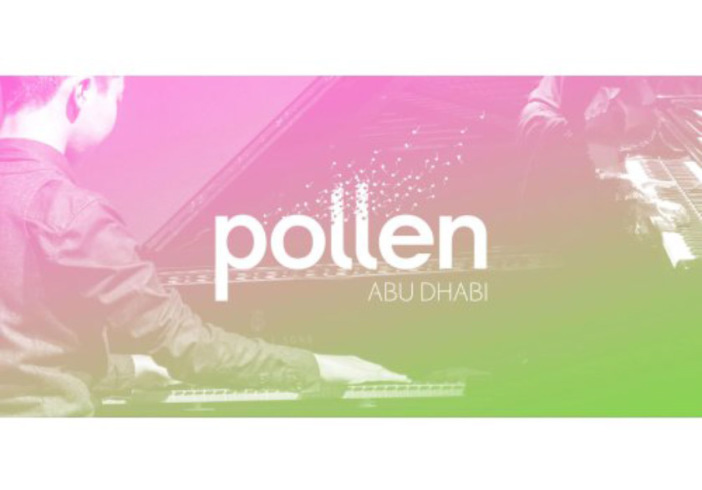 Pollen, a charitable venture established to "sow the seeds of music" in young people, is back with a new concert at Manarat al Saadiyat in Abu Dhabi, under the patronage of Sheikh Nahyan bin Mubarak Al Nahyan, Minister of Culture and Knowledge Development.
This season, Pollen is partnering with the Embassy of Italy in the UAE, which is sponsoring world renowned Italian musicians to come and perform with talented young musicians resident in the UAE, and give a public masterclass at New York University Abu Dhabi, NYUAD, to selected young musicians from all seven Emirates.
The first concert of the series, on Friday, February 3rd, at Manarat al Saadiyat, will welcome internationally acclaimed concert pianist, Maestro Christian Leotta, who was the youngest pianist since Daniel Barenboim to ever undertake a recital series encompassing the entire corpus of Beethoven's 32 Piano Sonatas. Maestro Leotta will open the concert and play a full recital during the second half of the evening. The next day, February 4th, will feature a masterclass by Leotta at NYUAD.
Liborio Stellino, Ambassador of Italy to the United Arab Emirates, commenting on the upcoming event, said, "The Embassy of Italy is very pleased to partner with Pollen in bringing to Abu Dhabi the renowned Italian pianist Christian Leotta and contributing to the UAE cultural scene. The concert and the masterclass take on special meaning for us as they will be held at the beginning of a year that marks the 45th anniversary of diplomatic relations between Italy and the UAE. Promoting cultural initiatives which bring people closer will be one of our priorities this year and in the near future."
Pollen, an initiative born within the community, launched its first concert in November 2015, with the desire to complement Abu Dhabi's commitment to music and arts. Pollen is a charitable venture which aims to provide a platform for, and showcase the skills of, young aspiring musicians, UAE-residents, alongside professional musicians. Its aim is to provide motivation, goals, and performance experience that enables UAE-based talent to grow.
Follow Emirates 24|7 on Google News.