Power out in city nearest Tropical Storm Barry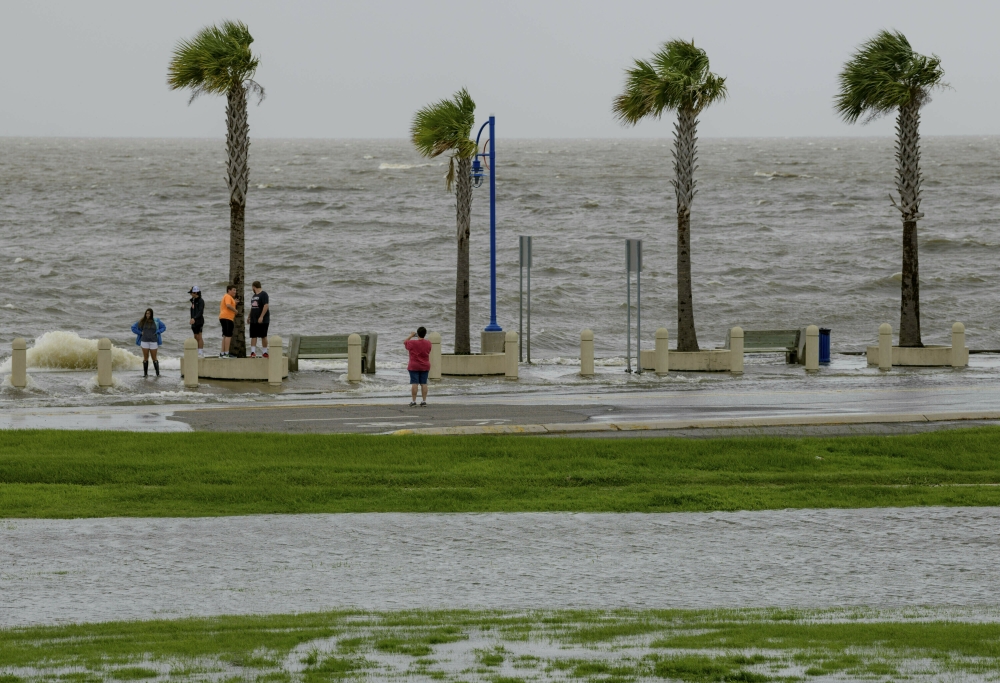 The city closest to where Tropical Storm Barry is predicted to make landfall is already seeing power outages.
Some Louisiana parishes around Morgan City were reporting more than half their customers without electricity around daybreak Saturday.
A long day in Morgan City started with on and off rain. People were using cellphones to see in the dark and opening doors and windows to let the warm, sticky tropical air circulate.
Barry's center is expected to slowly move onshore near Morgan City later Saturday.
Photo: Reuters
East of Morgan City in New Orleans, only scattered showers and a light breeze stirred up the famous French Quarter. But forecasters warned that heavy rains and possible flooding were coming within hours.
In the New Orleans suburbs, the storm's approach filled Lake Pontchartrain 3 feet (1 meter) above typical levels. Winds pushed water onto streets on the north side of the lake near Mandeville.
Tropical Storm Barry inches toward coast
Tropical Storm Barry continued to inch toward the Louisiana coast as forecasters expect it to make landfall as a hurricane.
An early Saturday advisory from the U.S. National Hurricane Center said Barry was around 70 miles (115 kilometers) south of Morgan City, near where it's expected to make landfall later Saturday morning.
According to the advisory, the storm is expected to move northward through the Mississippi Valley through Sunday night, although steady weakening is expected as it moves inland from the south-central coast. The edges of the storm have already started lashing Louisiana with rain and left some coastal roads underwater.
The storm is currently 125 miles (200 kilometers) west of the mouth of the Mississippi River, with maximum sustained winds of 65 mph (105 kph) and higher gusts.
Follow Emirates 24|7 on Google News.