President receives get-well calls from Arab leaders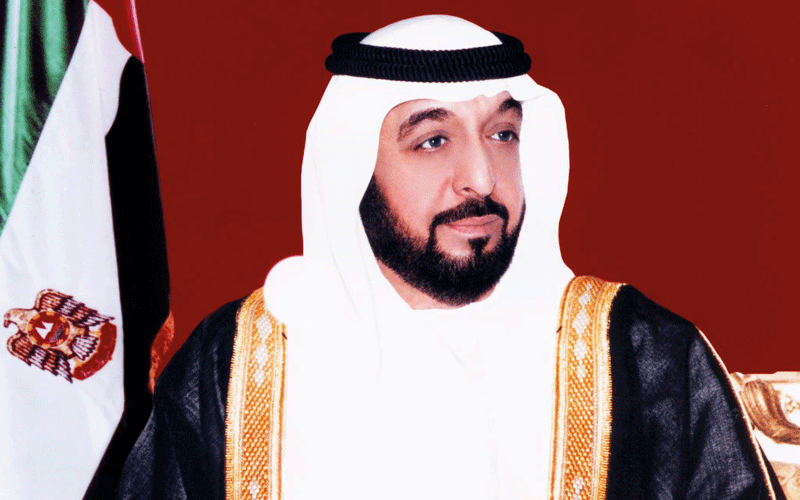 President His Highness Sheikh Khalifa bin Zayed Al Nahyan on Tuesday received a telephone call from Emir of Qatar His Highness Sheikh Hamad Bin Khalifa Al Thani, who reassured himself of the President's health and wished him well after he had accidentally fractured an arm while exercising on Monday.
The Emir offered his sincere wishes for the President's speedy recovery and continued health.
Sheikh Khalifa received a similiar telephone call from His Majesty King Hamad bin Isa Al Khalifa of Bahrain, who enquired about his health and wished speedy recovery and continued health.
Sheikh Khalifa thanked King Hamad for his noble feelings and get-well wishes.
Sheikh Khalifa received a call from the Egyptian President Mohammed Hosni Mubarak who wished him well.
The President received another call from King of Jordan HM Abdullah II who offered his wishes for the speedy recovery of the President.
His Highness received a call also from Emir of Kuwait His Highness Sheikh Sabah Al Ahmed Al Jaber Al Sabah who wished the President speedy recovery and wellness.
The President thanked the Arab leaders for their sincere feelings and get-well wishes.
Earlier, on Monday, the UAE Ministry of Presidential Affairs announced that the President broke an arm during his daily exercise.
The President will spend a number of days resting to recover from his injury.
The statement expressed the hope that God would bless Sheikh Khalifa with a speedy recovery and continued good health.
Follow Emirates 24|7 on Google News.