Putin jokes he's 'offended' not to be on US 'Kremlin list'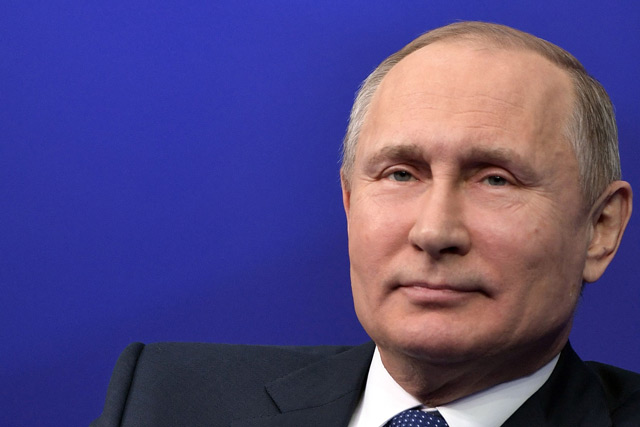 Russian President Vladimir Putin on Tuesday joked that he was "offended" the US Treasury had not included his name in a list of officials and business leaders eligible for sanctions.
"I am offended, you know," Putin told his supporters with a smile, quoting a famous line from a popular Soviet-era movie.
Putin was speaking after the US Treasury released a long-awaited list of Russian officials and business leaders eligible for sanctions under a law designed to punish Moscow for its alleged meddling in the election that brought Donald Trump to power.
The list features the names of most of the senior members in Putin's administration including Prime Minister Dmitry Medvedev and Foreign Minister Sergei Lavrov and 96 business people the US considers "oligarchs" close to Putin.
Putin called the release of the list an "unfriendly step" that he said would further complicate US-Russian ties as well as international relations in general.
But, he said, Russia would for now refrain from implementing reciprocal steps.
"We are not interested in curtailing our ties with the United States," he told supporters in televised remarks.
"We are not going to look for trouble, (and) aggravate relations," he said. "We know what we want. We want to build long-term, stable ties (with the US) based on international law."
Putin is widely expected to win a fourth presidential term in March elections, extending his Kremlin term until 2024 and becoming the longest-serving Russian leader since dictator Joseph Stalin.
Follow Emirates 24|7 on Google News.