Putin 'ready to provide recording' of Lavrov-Trump exchange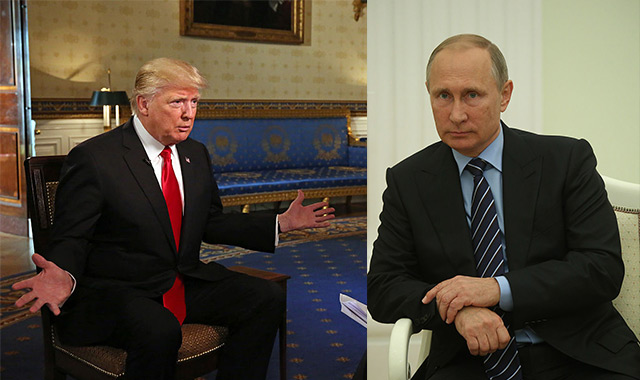 Russian President Vladimir Putin said Wednesday that Moscow could provide a recording of the exchange between Foreign Minister Sergei Lavrov and US President Donald Trump, who is accused of sharing classified intelligence.
"If the US administration finds it possible, we are ready to provide a recording of the conversation between Lavrov and Trump to the US Congress and Senate," Putin said during a press conference.
He mocked the idea that Trump went off-script to share secrets with the Russians, saying he could issue a "reprimand" to Lavrov since he hasn't passed on the information.
"(Lavrov) didn't share these secrets with us - neither with me nor with the representatives of the Russian security services. That is very bad of him," Putin said to sniggers from the audience as he answered questions after talks with Italian Prime Minister Paolo Gentiloni in the southern Russian city of Sochi.
Citing unnamed sources, The Washington Post reported that Trump had shared intelligence with Lavrov regarding an Islamic State group terror threat related to the use of laptop computers on airplanes.
According to sources cited in the report, that intelligence came from a US ally who had not authorised Washington to pass it on to Moscow.
Putin slammed critics who spread allegations about Trump's ties with Russia.
"What else will the people generating such drivel and nonsense think of next?" he said. "They are shaking up their internal politics while using anti-Russian slogans."
"They either don't understand that they are hurting their own country, and then they are simply dumb, or they understand everything and then they are dangerous and corrupt," Putin added.
Follow Emirates 24|7 on Google News.