Putin, Trump plan phone chat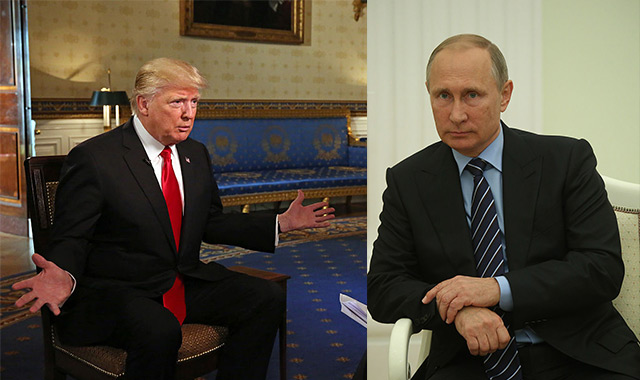 Russian President Vladimir Putin and Donald Trump may speak by telephone on Saturday for the first time since the US leader's inauguration, the Kremlin said.
Kremlin spokesman Dmitry Peskov responded "yes" when asked by the RIA Novosti news agency on Friday whether such a talk between the two leaders was possible, as reported by CNN.
If it takes place, the conversation would be the first since Trump was sworn in on January 20.
The two already spoke by phone in November following Trump's election, and agreed to "normalise" US-Russia relations, which have suffered notably over the crisis in Ukraine.
Throughout the electorial campaign, Trump was accused by his Democratic rival Hillary Clinton of being Putin's "puppet."
Less than one month before leaving the White House, former president Barack Obama took reprisals against Moscow over what he said was Russian meddling in the US presidential election.
The measures by Obama, who accused Moscow of "efforts to harm US interests," included the expulsion of 35 intelligence agents and financial sanctions on Russia's top intelligence agencies.
Trump has pledged to mend ties with Putin's government, and is angered by suggestions that his victory was aided by illegal Russian interference.
Follow Emirates 24|7 on Google News.