Qantas chief gets pie in face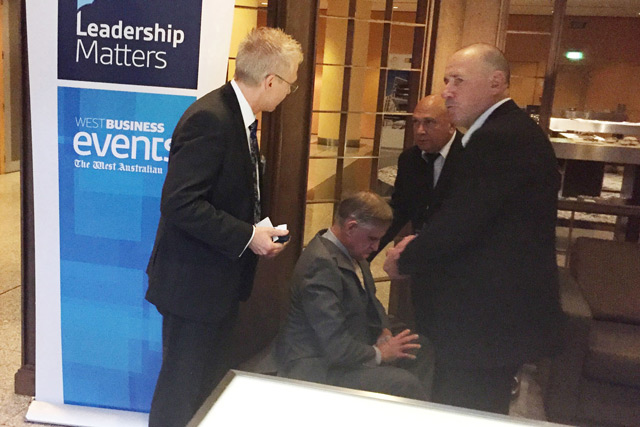 Qantas Airways chief executive Alan Joyce had a cream pie planted in his face Tuesday at a business breakfast, with police detaining an elderly man over the incident.
Joyce was at the podium addressing the Business Leadership Matters event in Perth when a man wearing a suit walked on stage and forcibly pushed the pie in his face before calmly walking off, Channel Seven footage showed.
The stunned Irishman left to clean himself up as his attacker was surrounded by security staff.
"This morning police attended a hotel in Perth in relation to an assault," a police spokeswoman told AFP. "A man was taken into custody, but no charges have yet been laid."
Joyce, who had been discussing recently announced direct flights to London from Perth, later refused to talk about any possible motive, saying it was "in the hands of the police".
"When you've been the CEO of an airline for nine years, there's a lot of things that have happened over that period of time, this is different, but it's not unusual," he told reporters.
Asked about the flavour of the pie, he said he wasn't sure.
"I didn't have a chance to test it, it was mostly on my glasses," he said.
"I think my issue is I'll need a good dry cleaner in Perth, so if you have one please recommend one."
Follow Emirates 24|7 on Google News.