Qantas warns of phone fire risk after US flight incident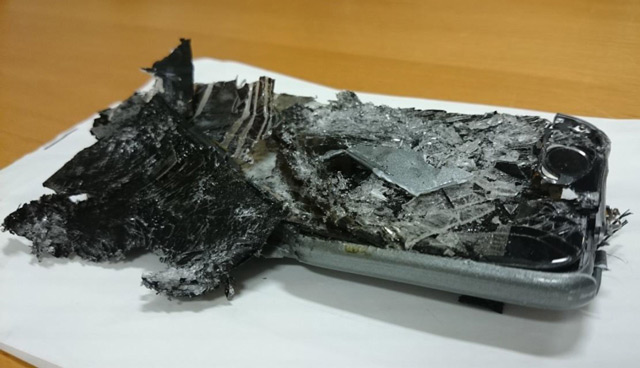 Australian carrier Qantas has warned of the danger of mobile phones being crushed in reclinable plane seats and catching fire after one ignited during a US flight, according to a safety report Wednesday.
The findings came just weeks after Qantas and domestic competitor Virgin Australia, as well as other international airlines, told customers not to use or charge Samsung's Galaxy Note 7 during flights after faulty lithium-ion batteries in the new smartphone caused some handsets to explode.
The Australian Transport Safety Bureau report said the phone, without revealing the brand, was crushed in a Qantas business class passenger's seat on a Los Angeles-New York flight on June 21 and "immediately began hissing and emitting smoke".
"Moments later, the PED (personal electronic device) ignited... ehen the cabin crewmembers arrived at seat 3A, they observed an orange glow emanating from the seat," the report said.
"A crewmember discharged a fire extinguisher into the seat, extinguishing the glow."
A Qantas spokesman told AFP the airline was telling customers to keep track of their phone while seated and to alert flight crew if they lose it down the side, instead of moving their seats.
"When the seat moves, that's when the phone may get crushed," the spokesman said, adding that the seats were fire-retardant.
"Our crew are trained to deal with this scenario and they've done a great job on the odd occasion where we've had a phone break and start to smoulder."
South Korean smartphone maker Samsung earlier this month suspended sales of the Note 7 "phablet" and recalled 2.5 million units.
Follow Emirates 24|7 on Google News.