Queen Elizabeth hid in a bush to avoid former Romanian president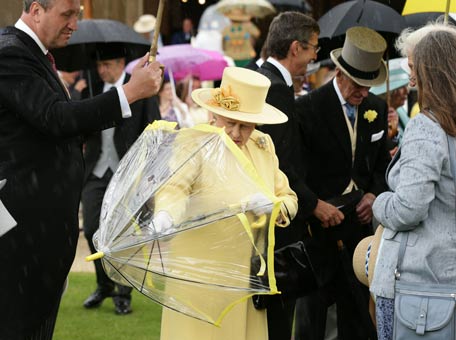 Royal author Robert Hardman claims Queen Elizabeth once hid in a bush to avoid talking to former Romanian president Nicolae Ceausescu when he made a state visit to the UK in 1978.
Royal author Robert Hardman claims the 90-year-old monarch went to great lengths to avoid speaking to Nicolae Ceausescu - who was President of Romania from 1974 to 1989 - when he made a state visit in 1978.
The Queen was reportedly walking her beloved pet pooches in the gardens of Buckingham Palace when she saw President Ceausescu and his wife Elena walking towards the part of the garden she was in and felt it best to hide then to be forced to have a polite conversation.
It comes after over one million people signed a petition to ask the UK government to withdraw an invitation for President of the United States Donald Trump to come to the UK for a state visit after he put a 90-day ban on citizens from seven Muslim-majority countries travelling to the US.
In a letter penned to The Times newspaper, Lord Ricketts, who was once the head of the Foreign Office, wrote: "The Queen acts on the government's advice, and the government protects the Queen from being drawn into political controversy. That convention has worked very well through the 65 years of Her Majesty's reign. But it is being put under strain because of the ill-judged advice to the Queen to rush out an invitation to President Trump for an early state visit, to suit the timing of the prime minister's visit to Washington ...
"It would have been far wiser to wait to see what sort of president he would turn out to be before advising the Queen to invite him. Now the Queen is put in a very difficult position. The government needs to move fast to protect Her Majesty from the growing controversy, as shown by the overwhelming response to the petition."
Follow Emirates 24|7 on Google News.