Range Rovers recall in UAE: Door may open...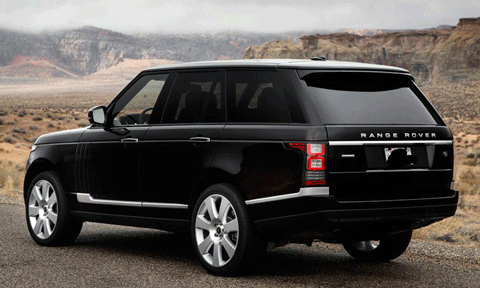 Thousands of Range Rover vehicles have been recalled in the UAE because the vehicles' door may open while driving due to latch problem, hence increasing the risk of a vehicle crash and compromise safety of passengers.

The company said in a statement that some customers complained of one door opening while the vehicle was in motion.

Manufactured in the United Kingdom, a total of 11,720 vehicles have been recalled which include 7,532 Range Rover and 4,188 Range Rover Sport models.

Range Rover vehicles manufactured between 2013 and 2016 and Sports model produced between 2014 and 2016 have been affected and recalled for the safety across the country by the distributors – Al Tayer Motors and Premier Motors.

The distributors announced that the vehicles' software will be updated to fix a concern with the door latch mechanism.

"Land Rover has identified a concern with the affected vehicles, where customers have reported the door is unlatched when in the closed position and no warning of an unlatched condition on the dashboard. Some customers have reported that one door has opened while the vehicle was in motion," the company said in a newspaper ad announcement.

"Vehicle doors not latched in either the primary or secondary state may open during driving. This can increase the risk of a vehicle crash or compromise the safety of the vehicle occupants," it added.

The companies will contact owners of the affected vehicles to inform them about the recall and ask them to bring their vehicles to the service centre for the software update.

The update will be made free of charge. Customers, however, can call 8004670 for enquiries.

Excluding Range Rovers, more than 30,000 vehicles of Toyota, Nissan, Honda, Audi, Chevrolet and Cadillac were recalled in the UAE in the first half of 2015.
Follow Emirates 24|7 on Google News.