Record year for Abu Dhabi International Airport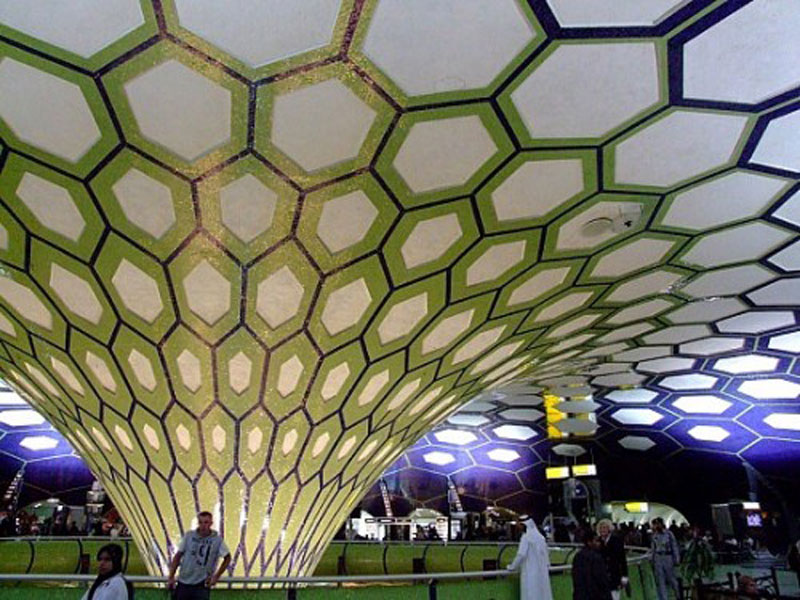 Abu Dhabi International Airport (AUH) achieved record traffic figures in 2015, with more than 23 million passengers passing through its terminals, according to annual results released on Saturday by Abu Dhabi Airports.
For the first time in its history the airport crossed the two million passengers a month mark, with its four busiest periods ever in July, August, September and December.
Overall, AUH experienced a 17.2 per cent increase in passenger traffic compared to 2014, with the first quarter alone showing 21.1 per cent growth.
Ahmad Al Haddabi, Chief Operations Officer at Abu Dhabi Airports, said, "We continue to witness double digit traffic growth at Abu Dhabi International Airport. To cross the two million mark for the first time in our history, for four months of the year, is a testament to the airport's ability to connect the world."
"During the first quarter we opened expanded facilities in Terminal 1, part of a broader capacity enhancement program, to ensure that passengers using Abu Dhabi International Airport will always enjoy a world class experience, he added.
A large proportion of the increase in traffic can be attributed to the strong performance of Etihad Airways, which serves 116 passenger and cargo destinations around the world. The national airline of the UAE carried 17.4 million passengers in 2015, 18.4% more than in 2014.
The expansion of its network through Alitalia and Jet Airways contributed to passenger figures to Italy, India and the USA, increasing by double digits.
With these and other new services, the airport saw an additional 271 flights per week to various destinations during the summer.
"Etihad Airways contributed significantly to these traffic figures as more than 74 per cent of the total passengers to and from Abu Dhabi International Airport in 2015 were carried by our national airline," added Al Haddabi.
Aircraft movements went up by 11.6 per cent in 2015 in comparison to 2014. Last year there were 172,819 movements compared to 154,821 in 2014.
December was the second busiest month in 2015, recording more than 2.1 million passengers, following August, which saw more than 2.5 million passengers travelling through the UAE capital.
Traffic between Abu Dhabi and the USA surged by 39.4 per cent last year with the launch of several new direct Etihad services. The airline's introduction of state of the art Airbus A380s on its Abu Dhabi to London Heathrow route helped to deliver a strong increase in passengers to the UK, with 27.5 per cent growth registered in 2015. Other busy routes from AUH included Australia, up 30 per cent, and Germany, up 15 per cent.
The strongest five country destinations in 2015 were: India, the UK, Germany, Saudi Arabia and the USA, which together recorded more than 9 million passengers through AUH last year.
In 2015, Abu Dhabi International Airport handled 827,456 metric tonnes of cargo, up 3.8 per cent from 2014's figures of 797,069.
Follow Emirates 24|7 on Google News.