11 Indians rescued from burning boat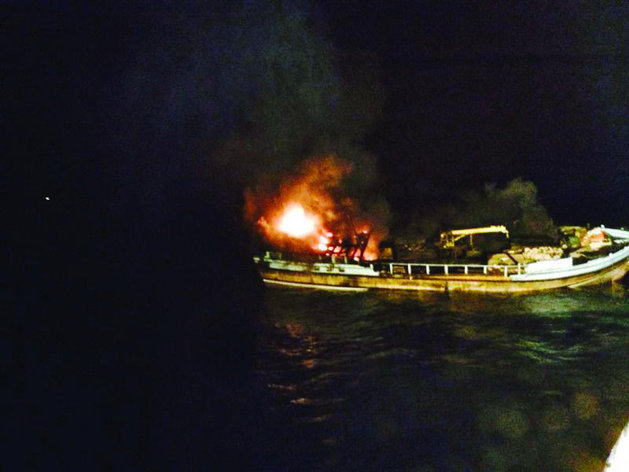 Eleven Indian seamen were rescued from a cargo tugboat that caught fire off Jubail in the Eastern Province.
According to a report in Arabnews, the boat had departed from the Kasphap port in Oman on Monday with some 800 goats and was headed to Kuwait via Saudi waters.
Col. Khaled Al-Arqubi, a Coast Guard spokesman in the Eastern Province, told Arab News on Thursday: "The Coast Guard received information from Saudi Aramco stating that a boat had caught fire near the island of Karan, Aramco's offshore gas field, with 11 Indian sailors on board."

Al-Arqubi said that Aramco officials and members of the Coast Guard went out on several boats and attempted to extinguish the fire, but the burning boat sank.
The survivors were transferred onto a rescue boat and moved to Jubail on Wednesday.
The boat's captain, Salim Karim Sanghar praised Saudi authorities, including Saudi Aramco, for their humanitarian approach and timely assistance.
Follow Emirates 24|7 on Google News.