125-yr-old Palestinian does not trust 'red meat'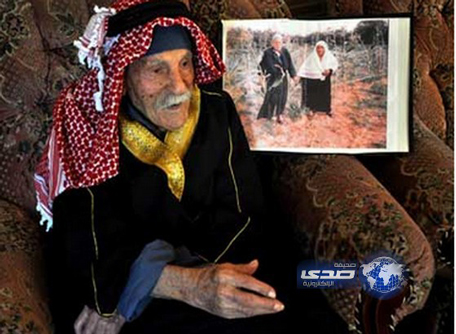 Rajab Al Toum of Palestine wants to enter into the Guinness Book of World Records as the oldest person on earth. He puts his age at 125 years as he was born in 1889 and fought during the World War I for the Ottoman Empire which had ruled the region for hundreds of years.

Al Toum's says he is still in good health and reveals that the secret of his long life is his good eating habits as he does not "trust" red meat and had mostly olive oil, milk and rabbit meat.

A resident of the Gaza Strip, the man had lived in five different eras, including the Ottomans, the British colonialists, the Egyptian rule, the Israeli occupation and now under the Palestinian fundamentalist group Hamas.

Quoted by the Turkish Anatolian news agency, Al Toum, he said he was summoned for military service by the Ottomans when he was 30 years old. He fought with them during the World War I against the allied forces in Lebanon before the Turks were defeated and forced out of the Middle East in 1918.

He went back to Gaza and married but his wife was infertile. He married again and had four sons and five daughters. His family now comprises 370 members.

Al Toum said he then went to the Palestinian Mediterranean port of Haifa for work before moving to the southern Negev desert town of Beersheeba for another job. He later returned to Gaza and settled there as a farmer.

Al Toum still remembers when Israeli forces defeated Arab troops in 1948 and expelled hundreds of thousands of Palestinian from their homes.

He said many of them fled their homes but kept their keys, thinking they would be back within days.

He told the agency that he spends most of his day reading Quran verses and watching news, adding that he is very upset by news about killings in many Arab countries.

"Regarding my health, I still feel healthy. I eat only healthy food such as olive oil, milk, brown bread, vegetable, fruit and rabbit meat.

"I don't trust red meat," he said.

Follow Emirates 24|7 on Google News.