14-year-old wife freed from 80-year-old husband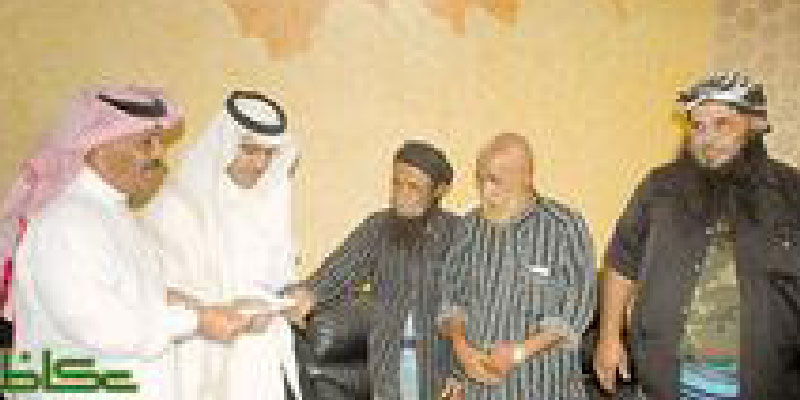 A 14-year-old Saudi girl who had been forced to marry an 80-year-old man finally became free after an unknown benevolent man paid back the wedding money to the husband who had demanded payment in return for a divorce.
Ahmed Rahim immediately divorced Nura after receiving a cheque of SR17,000 (Dh16,648) from the unknown man during a meeting held at a social centre in the southwestern town of Sabya, 'Okaz' newspaper reported on Sunday.
Rahim married the teenage Nura last month with her father's consent and refused to divorce her unless she pays him back his dowry, the money offered by a bridegroom to the bride under Islamic law.
"The curtain on Nura's marriage to the old man has been drawn down and Nura is now free after Rahim divorced her at Sabya court," the paper said.
"Okaz visited Nura at her house in Mabrooq village and conveyed the good news to her. She was very happy at hearing the news. Nura said she had been deceived by her father who had asked her to go and collect a cheque as a reward from the Quran memorisation centre…she said she later discovered that the cheque was dowry money for her marriage to that old man."
The paper quoted the girl's grandfather Mohammed Ateen, who had objected to the marriage, as saying his grand daughter had been through "a real ordeal and very sad days because of her marriage to a man who is her grandfather's age".
"Besides the SR17,000, the dowry also included 100 heads of sheep. But I remained adamant and opposed this marriage," he said.
Okaz quoted Rahim as saying he had not cheated the girl on the grounds he had come to her house and asked her father to marry her. "I don't see my age a problem to this marriage. I found that this girl is the right wife for me but this did not happen because of the circumstances."
Asked if he would marry again, he told the paper:"I will not give up and will continue my search for my life's partner who will break my loneliness…I am tired of living alone and I believe the dowry money I have recovered from that girl's family will support my quest to find another wife."
The report comes amid furor in the Gulf kingdom over widespread teenage marriage and calls for enacting laws to curb such practices.

Follow Emirates 24|7 on Google News.