2.5 million internally displaced in Yemen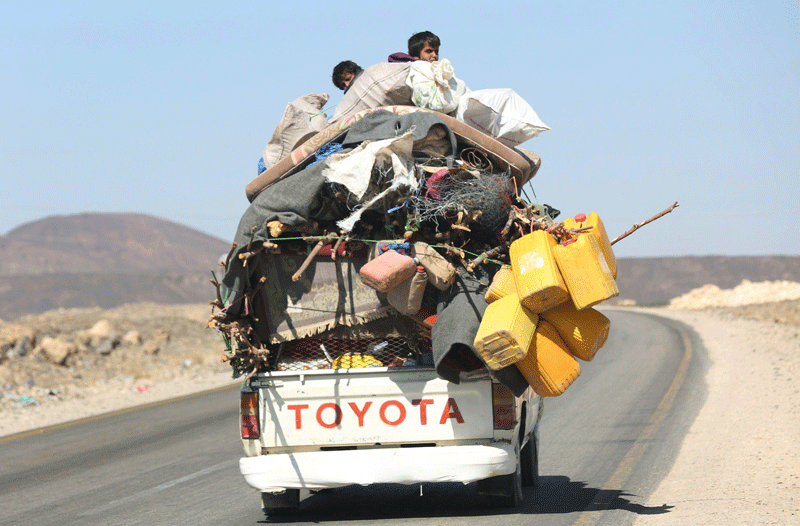 The situation in Yemen has substantially deteriorated since the conflict broke out in early 2015, with a nine per cent increase in internally displaced persons (IDPs), numbers of which have now reached 2.5 million, according to a recent United Nations-backed report on the issue.

"The ongoing conflict, damage to civilian infrastructure, and strain on already depleted resources have exacerbated an already precarious humanitarian situation," Johannes van der Klaauw, the Representative of the Office of the UN High Commissioner for Refugees (UNHCR) Representative in Yemen said, highlighting the latest report of the Task Force on Population Movement (TFPM), which was led by UNHCR and the International Organisation for Migration (IOM) and partners.

The main needs of IDPs, according to the report, are food, water, sanitation and hygiene, and shelters. Most IDPs have lost their livelihoods and have sought shelter with relatives and friends, in schools, public and abandoned buildings and makeshift shelters or in the open with little to no protection.

"The TFPM report provides an extremely useful support mechanism to more effectively manage the response to the increasingly dire humanitarian situation throughout Yemen," said Nicoletta Giordano, the Chief of Mission for IOM in the country.

Compared to the last report, the latest study has increased the coverage area for information by 82 per cent, while incorporating accuracy in timely data collecting to ensure the result. It estimates that about half of all IDPs have fled to areas within their governorate of origin, while 55 per cent have sought refuge in other areas.

The five governorates most affected by the conflict, Taiz, Amran, Hajjah, Sana'a and Abyan, account for more than half of the 2.5 million IDPs in Yemen, with more than one third of them in Taiz.

Follow Emirates 24|7 on Google News.