4 children killed in a vehicle washed away by torrential rain in Saudi Arabia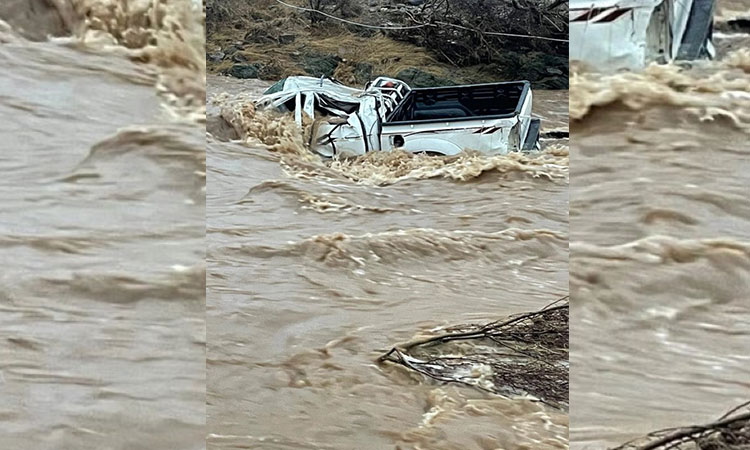 Four children (siblings) drowned after the vehicle that they were in was washed away by the torrential rains that struck the Jizan region of Saudi Arabia.
It was said that the torrential rains witnessed in that area hit their father's car while they were returning to their village "Mishlah" in Sabya governorate of Jizan region.
"The car was washed away, while the children were returning with their father to their village through the only road leading to it. The children drowned and the father survived," the Saudi "Al Ikhbariya" channel said.
The reporter of the channel said that the torrents that formed in "Wadi Abu Hatara" swept away the family's car and claimed the lives of the four children.
"This is not the first incident caused by the torrents of this valley, due to the design of the road, as it is not higher than the valley," the reporter said.
Pictures of the family's car, which appeared sunken and severely damaged by the force of the torrential rains in the valley, were shared widely on social media
Several areas in Saudi Arabia have been witnessing, for days, a state of unstable weather, storms and heavy rains, which led to the formation of torrential rains.
The General Directorate of Civil Defense has also advised people to avoid going down into flooded valleys, puddles and torrential runoff in order to avoid dangers.
Follow Emirates 24|7 on Google News.