45 camels saved from being burnt alive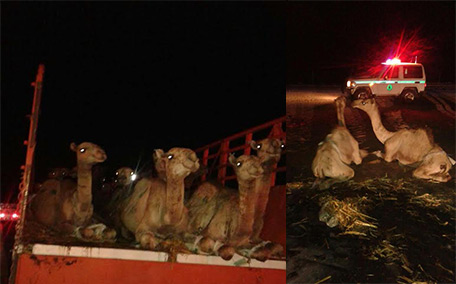 Saudi Arabia's firemen saved 45 camels which were about to be roasted alive after a truck carrying them caught fire while on its way to a farm.
The truck owner stopped the truck and phoned the civil defence after he noticed the blaze that started in the engine was spreading to the rear.
'Sabq' newspaper said the fire engines put out the blaze and moved the camels out of the truck to safety, adding that firemen sprayed water on the camels to ease the heat.
The paper said the incident took place near the Western town of Makkah on Sunday.
Follow Emirates 24|7 on Google News.