6-year-old child caught in mall escalator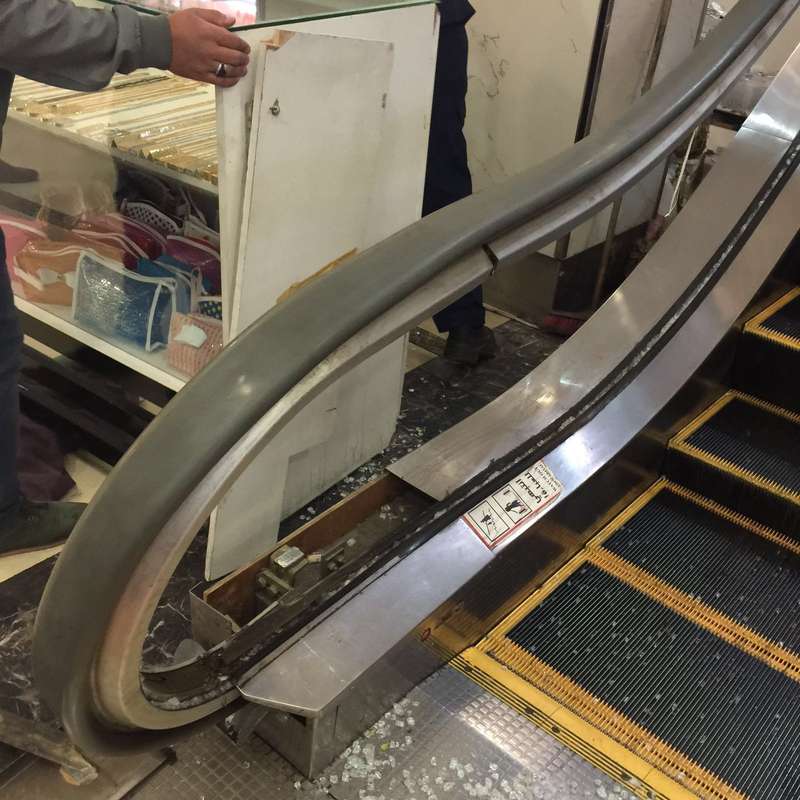 A six-year-old Saudi boy narrowly escaped serious injuries after he was rescued by shoppers when he was caught by the escalator in a shopping mall in the Gulf Kingdom.
The boy was going to the second floor in the mall in the Western town of Taif when he climbed on top of the escalator and his clothes got stuck inside.
'Sabq' newspaper said the escalator dragged the screaming child up before shoppers used metal objects to smash the glass and release him.
"Part of his hand was also stuck inside the escalator.
"It was stopped by the mall until the civil defence men arrived and released it. The boy was taken to hospital with minor hand injuries," the paper said.
Follow Emirates 24|7 on Google News.