Abdullah bin Zayed, Indian External Affairs Minister announce launch of Zayed-Gandhi Digital Museum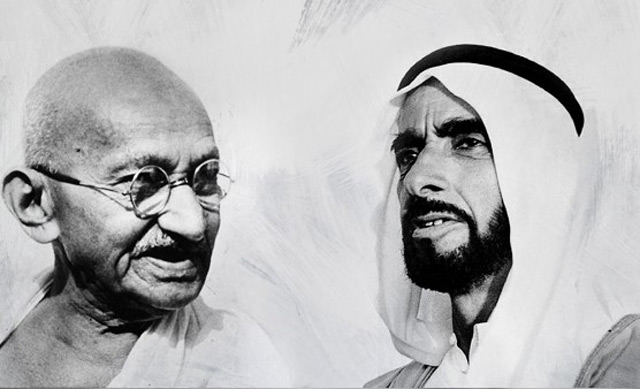 H.H. Sheikh Abdullah bin Zayed Al Nahyan, Minister of Foreign Affairs and International Cooperation and Indian External Affairs Minister Sushma Swaraj announced the first of its kind joint UAE-India exhibition celebrating the late visionary leaders Sheikh Zayed and Mahatma Gandhi.
The initiative allows people to gain insight into the lives and legacies of exceptional leaders, commemorating the 100th birth anniversary of Sheikh Zayed and 150th birth anniversary of Mahatma Gandhi. The interactive content showcases rare photos, videos and objects representing the life works and philosophies of both renowned leaders using cutting edge technologies.
The Zayed-Gandhi Digital Museum would be launched in Abu Dhabi, United Arab Emirates aligning with the 'Year of Zayed' programmes and perpetuating the legacy and honourable memory of the nation's Founding Father and India's Father of Nation. It also reaffirms the historical ties and shared values of peace, tolerance and sustainability between the UAE and India.
Follow Emirates 24|7 on Google News.