Aden security chief escapes bid on life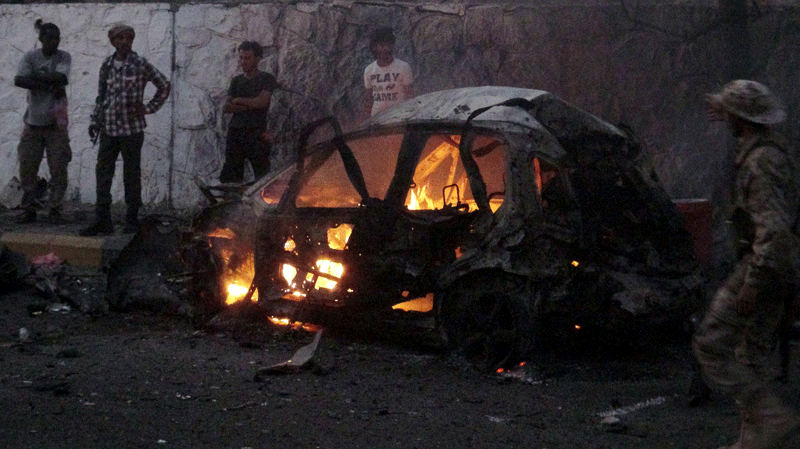 Brigadier Shallal Shae Hadi, Aden Governorate Security Director, escaped an attempt on his life on Sunday night as a terrorist assault targeted his home and killed or injured 20 people, mostly civilians, as well as some members of Brigadier Hadi's guards.
The Yemeni News Agency quoted an official source at Aden Security Administration as saying that the Aden Security Director was not injured in the terrorist attack.
He explained that the perpetrators used a car bomb that exploded when it hit one of the armoured vehicles parked at the front gate of Brig. Hadi's home in the Tawahi Directorate of Aden.
Follow Emirates 24|7 on Google News.