Airport assault on family: Turkey apologises to Saudi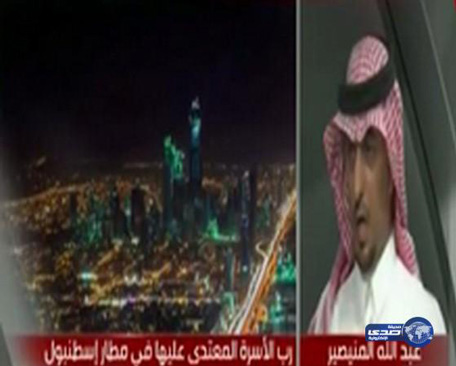 Turkey has apologised to a Saudi husband following an assault on his family by security men at the airport in Istanbul, a Saudi TV station has reported. 'Alikhbariya' Arabic channel quoted Abdullah Al Minaiseer as saying he was contacted by two Turkish government officials this week to invite him to visit their country.

"Two officials calling themselves Hassan Dougan and Safar Touran phoned me and apologised for the incident at Istanbul Airport," he said. "They said it was an individual incident which does not reflect the attitude of the government and the people. They also invited me to visit Turkey."
He said the two officials also informed him that Turkey's interior minister has ordered a probe into the incident and that they would give him the results once it is completed.
Saudi newspapers said in late August several security men assaulted Minaiseer's wife and two sons at Istanbul airport before detaining the elder son for one day.
Turkey later denied the attack, saying the woman's 21-year-old son caused a scuffle with security men after insisting on going into an area assigned for the handicapped.
Saudi newspapers this week quoted Turkey's media as saying the manager of Istanbul airport had been removed because of the incident.
Follow Emirates 24|7 on Google News.