Algerian dies after public suicide bid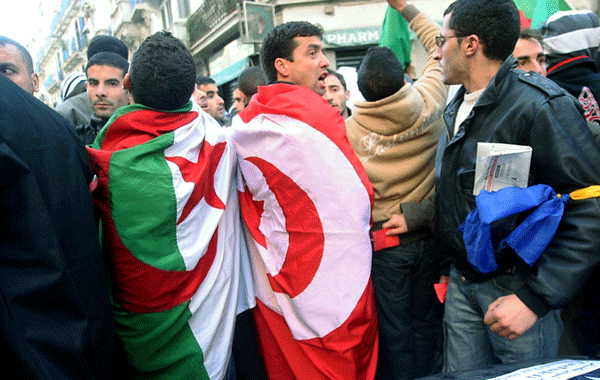 An Algerian man has died after setting himself on fire, a local official said Sunday, the first death in a wave of self-immolations apparently inspired by one that set off a revolt in Tunisia.
Karim Bendine, 35, died Saturday in a hospital in Douera, a suburb of Algiers, where he was admitted earlier this week with most of his body covered in third-degree burns, a local municipal official told AFP.
Bendine had set himself alight near the town hall of Dellys outside of the capital for unknown reasons.
Local officials told AFP that he was mentally ill and that it was an isolated case unrelated to a recent spate of suicide attempts in Algeria.
Growing public anger over unemployment and rising costs have sparked protests and a string of attempted public suicides in Algeria.
Seven other Algerians have set themselves on fire since January 12, apparently inspired by the self-immolation in Tunisia of 26-year-old Mohammed Bouazizi, whose protest suicide against unemployment unleashed a wave of violent protests that ended in the ouster of strongman Zine Al Abidine Ben Ali.
Algerian police clashed with pro-democracy protesters in the capital on Saturday, leaving multiple casualties, as they blocked a march on parliament.
The opposition said at least 42 people had been injured during the clashes, including two seriously. The interior ministry put the number of injured at 19, including 11 protesters or passers-by, and eight police.
Earlier this month violent protests in Algeria resulted in five people dead and more than 800 injured.
In a bid to calm public anger, the government ordered a drop in basic food prices and pledged to continue subsidising wheat, milk and electricity.
Follow Emirates 24|7 on Google News.