Arab coalition moves closer to Mukha port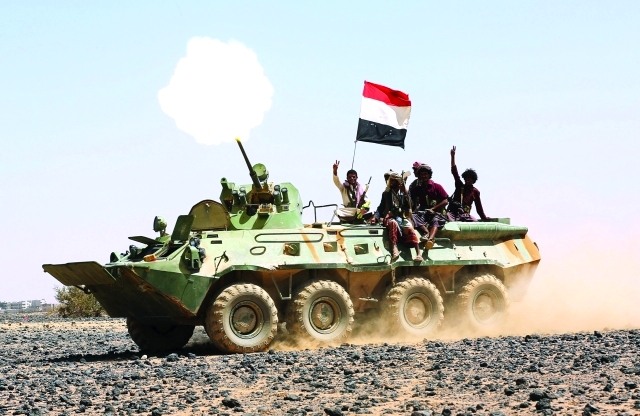 Coalition forces seeking to restore legitimacy in conflict-battered Yemen have inched closer towards the strategic Yemeni Red Sea port of Mukha in the Western Taiz province as they battle their way towards the Houthi-held capital Sanaa.

Saudi forces in Yemen have also foiled an infiltration attempt by the Houthis and inflict heavy losses on them as they prepare to advance on Al Hudaydah and Mukha.

In a report from Yemen, the UAE daily 'Al Bayan' quoted a military communiqué by the Saudi-led coalition as declaring the two towns of Al Hudaydah and Mukha as military zones in preparation for a fresh military operation.

"The communiqué set a zero hour for an operation to advance on Al Hudaydah and Mukha to liberate the two cities from the Houthis and their allies," the paper said.

It quoted military sources as saying coalition jets have intensified their attacks in that area as more allied reinforcements arrived in preparation for Mukha battle.

"Military sources said that the Yemeni national army units backed by the coalition forces are now closer to Mukha," the paper said. "They said that a new operation will be launched shortly by these units and the coalition to seize Mukha."

The paper also quoted Yemeni naval forces commander Abdullah Al Nakhi as saying Mukha would be "liberated" soon and that military operations would continue until the entire Yemeni Red Sea coast is seized by the national army and the coalition.
Follow Emirates 24|7 on Google News.