Baby monkey weeps after mother killed by car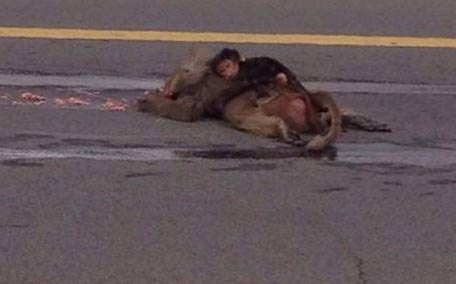 A baby monkey lay over his dead mother who was run over by a car in Saudi Arabia, clutched her and wept, stunning scores of passers-by and drivers.
The baby monkey appeared unaware of the swelling crowd after the accident as it continued to grab its mother's body, refusing to leave it.
"A large crowd stopped to look at such a touching scene and many of them took pictures. The little monkey refused to leave its mother and was heard weeping. It was a very painful scene that shows there is nothing more painful than losing a mother," the Saudi Arabic language daily Sabq said.
It said the monkey and her baby were crossing the road towards the mountings in the western Saudi town of Taif when she was knocked over by a car.
Follow Emirates 24|7 on Google News.