British author slams 'plastic' Kate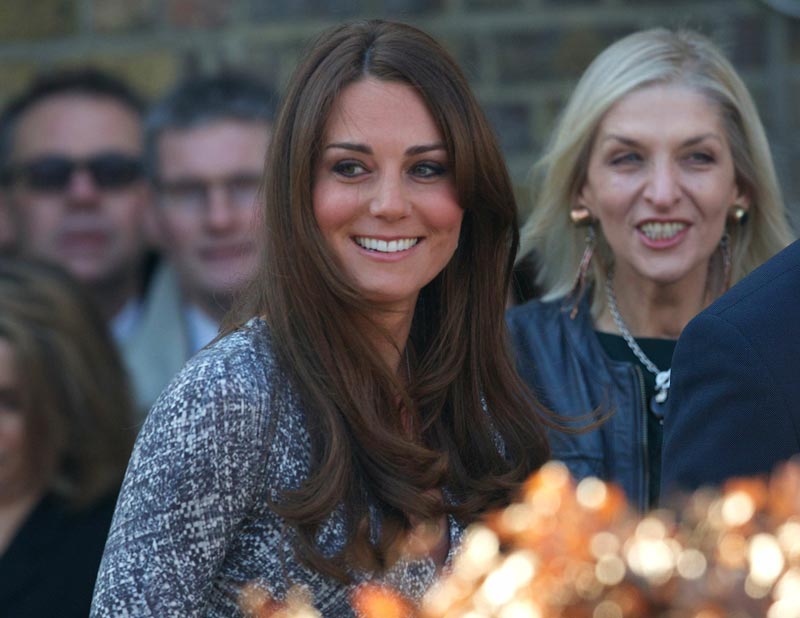 British novelist Hilary Mantel faced a right royal row on Tuesday after describing Prince William's wife Catherine as a "shop window mannequin" with a "plastic smile" whose only purpose is to breed.

Prime Minister David Cameron criticised the double Booker Prize-winning author's comments as "completely wrong" while Britain's patriotic press leapt to the defence of the pregnant Duchess of Cambridge.

Mantel, 60, said Kate had neither the personality of William's late mother Diana, princess of Wales, nor the presence of historical heavyweight Anne Boleyn, who features heavily in Mantel's novel "Wolf Hall".

In a lecture given two weeks ago at the British Museum and reprinted this week in the London Review of Books literary journal, Mantel added that Kate appeared "machine-made" when she first emerged in public.

"Kate Middleton, as she was, appeared to have been designed by a committee and built by craftsmen, with a perfect plastic smile and the spindles of her limbs hand-turned and gloss-varnished," Mantel said.

Mantel said the 31-year-old duchess had gone from being a "jointed doll on which certain rags are hung" to someone whose "only point and purpose" was to have children, according to the novelist.

Before marrying second-in-line to the throne William in 2011 and becoming pregnant last year, Kate was a "shop-window mannequin, with no personality of her own, entirely defined by what she wore."

"These days she is a mother-to-be, and draped in another set of threadbare attributions. Once she gets over being sick, the press will find that she is radiant," she said.

The novelist compared Kate unfavourably to Boleyn, the "power player" who married 16th-century English king Henry VIII before he had her beheaded, and to Diana, who died in a car crash in Paris in 1997.

"Kate seems to have been selected for her role of princess because she was irreproachable: as painfully thin as anyone could wish, without quirks, without oddities, without the risk of the emergence of character," Mantel said.

"She appears precision-made, machine-made, so different from Diana whose human awkwardness and emotional incontinence showed in her every gesture."

Kate, who is expected to give birth to her and William's first child in July, made no reference to the comments as she visited an addiction charity in London on Tuesday.

A spokeswoman for the royal couple declined to comment when contacted by AFP.

Speaking during a trip to India, Cameron told the BBC when asked about Mantel's comments: "I think she writes great books, but I think what she's said about Kate Middleton is completely misguided and completely wrong."

He said that what he had seen of the duchess at public events, at the 2012 Olympics and elsewhere was "someone who's bright, who's engaging, who's a fantastic ambassador for Britain.

"We should be proud of that, rather than make these rather misguided remarks."

Mantel is the only woman to win the Booker Price twice, claiming the first in 2009 for "Wolf Hall", the opening part of her trilogy about Henry VIII's adviser Thomas Cromwell.

The second instalment, "Bring Up The Bodies", won the award last year.

Britain's Daily Mail newspaper described Mantel's comments as an "astonishing and venomous attack on the Duchess of Cambridge."

Joe Little, the editor of Majesty Magazine, was quoted as saying by The Daily Telegraph newspaper that Mantel's comments were "incredibly unkind."

A spokesman for Mantel told the Telegraph that the speech was not intended as criticism but was "remarkably sympathetic" to the predicament of Britain's royals, who have complained for years about media intrusion.

Mantel was not available for comment when her representatives were contacted.


Follow Emirates 24|7 on Google News.