Brotherhood's 'military wing' uncovered: Cairo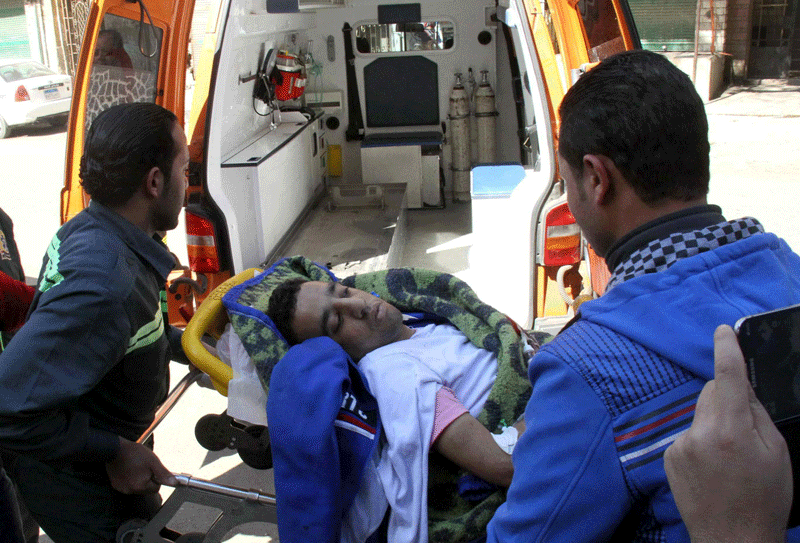 Egypt's interior ministry said on Sunday it had broken up a "military wing" of the Muslim Brotherhood, allegedly formed to attack policemen, in the most detailed accusation yet implicating the group in militant attacks.

The Brotherhood, the group of ousted Islamist president Mohamed Morsi, says it rejected violence decades ago and believes in peaceful protest against the new, military-installed government.

The government designated it a terrorist organisation in December after the suicide car bombing of a police headquarters that killed 15 people without offering any proof of the Brotherhood's involvement in the attack.

The interior ministry said on Sunday it uncovered a cell organised by a Brotherhood leader that killed five policemen in an attack on a checkpoint south of Cairo last month.

If the accusation is true, it would confirm suspicions some Brotherhood members are joining a growing militant campaign amid a massive crackdown on the Islamists.

"Information showed that leaders of the terrorist Muslim Brotherhood instructed a member of the administrative office... to form a military wing," the statement said.

Scores of policemen and soldiers have been killed in bombings and shootings since Morsi's overthrow in July.

An Al-Qaeda-inspired group based in the north of the Sinai peninsula, a hub for militant activity, has claimed the deadliest attacks.

The interior ministry said police have arrested five suspects in the Brotherhood "military wing" so far, including a young man shown on state television confessing his involvement in the January 23 attack on the checkpoint.

The ministry identified him as the son of a Muslim Brotherhood leader.

More than 1,400 people have died in street clashes, and thousands have been imprisoned, in the crackdown on Morsi's supporters following his overthrow in July.

The campaign has decapitated the Brotherhood, with most of its leaders, including Morsi, in prison, and driven it underground.

Brotherhood officials have said the crackdown could prompt younger rogue members to take up arms, but the leadership, which has weathered successive crackdowns over the past 50 years, insists on peaceful means.
Egypt's swine flu death toll reaches 38

Egypt's Health Ministry says the number of people killed by swine flu in the country since December has reached 38.

In a statement on Sunday, the ministry said that more than 1,300 people have been hospitalised after being infected by the virus.

On Tuesday, the government reported 24 deaths from the virus.

In 2009, the global swine flu pandemic prompted Egyptian authorities to slaughter around 300,000 pigs previously used to dispose of the city's organic garbage. However, Jason McDonald, spokesman for the Atlanta-based Centers for Disease Control and Prevention, has said that the virus is now most often transmitted from human to human, and not through contact with pigs.



Follow Emirates 24|7 on Google News.