Cats caught on camera wandering free in hospital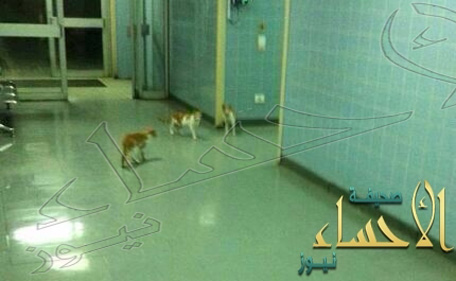 Cats were caught on camera wandering freely inside a Saudi hospital gearing to receive an international certificate for good health services.

The pictures of cats inside King Fahd Hospital in the eastern town of Hufouf were captured by a visitor, who gave them to Ihsa newspaper for publication.

The paper said the pictures illustrated negligence at the hospital "at a time when it prepares to receive a delegation from the Joint Commission International (JCI) to award it a certificate for good health services."


Saudi coroner checking dead child gets stroke

A Saudi coroner checking the remains of a six-year-old girl who died after plunging into a 100-metre water well has suffered a stroke and rushed to hospital in the Gulf kingdom, a newspaper reported on Wednesday.

Dr Adnan Douba is one of three forensic doctors examining the remains of the girl, Lama, who fell into the well near the northwestern town of Tabuk in December. Her body was plucked in pieces over the past two weeks.

Sabq newspaper said Douba was taken to hospital in the eastern town of Dammam after suffering a stroke while examining Lama's remains at Tabuk hospital.


Follow Emirates 24|7 on Google News.