Child charred to death by dad's cigarette lighter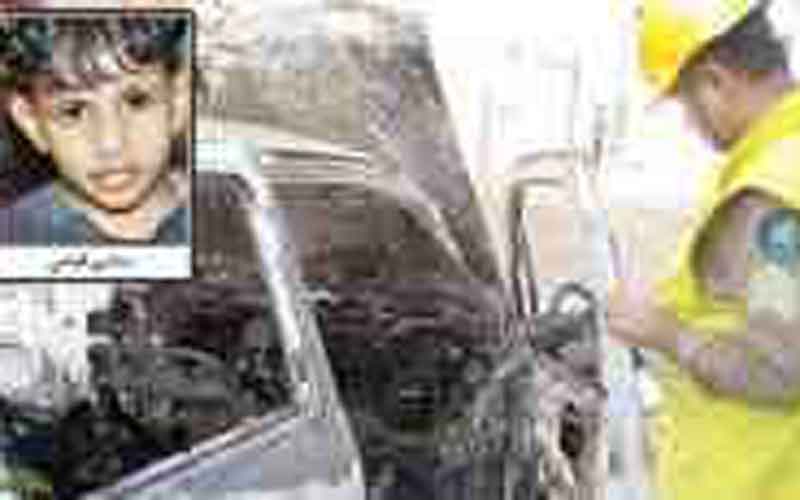 A three-year-old Saudi boy was charred to death inside a car after it caught fire while he was playing with his father's lighter. Mashari was jumping inside his father's car near their house in the southern town of Sbaya when the father saw him and told him to get out.
As the father went into the house, the boy sneaked back into the car and started to play with the lighter left by his dad in the vehicle.
"One seat caught fire, which quickly spread to Mashari's clothes….the blaze then spread to all the car," Sharq newspaper said.
"Police and civil defence men struggled to bring the fire under control before pulling the charred body out…we again and again appeal for parents not to leave their children unattended inside their cars or other closed places," it said, quoting civil defence spokesman Captain Yehya Al Qatani.
Follow Emirates 24|7 on Google News.