Child's fingers damaged in mincer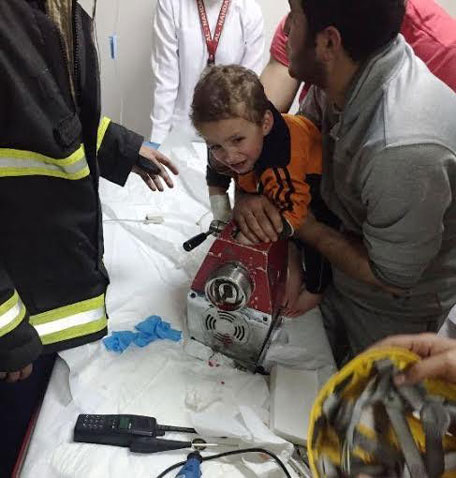 A Saudi child suffered from serious finger injury after his hand was caught inside a meat mincer while it was on, a newspaper reported on Sunday.
The boy was playing with the mincer in the kitchen at his house in the Western Taif town when his hand got stuck inside.
His parents quickly turned the machine off but the child's hand remained stuck inside, prompting them to call medics and civil defence.
'Ajel' Arabic language daily said civil defence men managed in freeing the boy's hand at hospital but three fingers were seriously injured.
Follow Emirates 24|7 on Google News.