Coalition says no halt to military operation in Yemen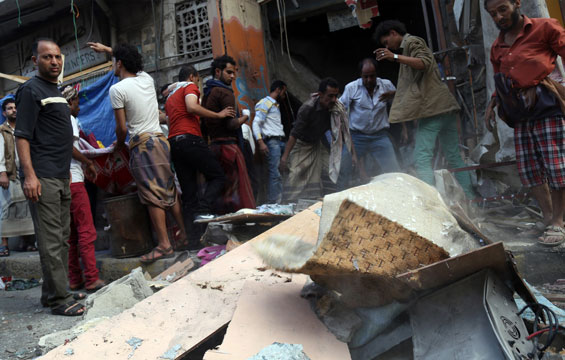 The Saudi-led Arab coalition forces fighting to end a rebel coup and restore legitimacy in Yemen will not stop their military operations despite a UN-brokered agreement for peace talks between the Yemeni government and the rebels.

"There is no change in the military operation plans in Yemen," the coalition spokesman Brigadier Ahmed Asiri said, quoted by the semi official UAE daily Alittihad.

"We do not take words but deeds. Any talk about a halt in the military operations in Yemen is premature despite the agreement to hold peace negotiations."

On the military front, more than 14 Yemeni civilians were killed and 70 injured in fresh missile attacks by the Iranian-backed Houthis and their allies on the Western Taiz governorate on Wednesday, according to Yemen's Masdar Online news network.

"At least 14 civilians were killed and 70 wounded in the attack on residential areas and a local market in the province. It was a new carnage by the Houthis and their allies as the death toll is expected to rise," it said.

The report said the attack by the Russian-made Katyusha rockets came as the market was crowded with people taking advantage of a relative lull to go out for shopping.

In a report on Tuesday, a Saudi newspaper quoted an aid agency official in Taiz as saying Houthi attacks have killed at least 1,500 civilians and destroyed schools and other institutions in random shelling on the besieged governorate over the past weeks.

More than 10,000 children were also orphaned while over 15,000 people were injured, many of them seriously, 'Sabq' said, quoting Mohammed Al Qarmi, information director in the coordinated humanitarian aid agencies in the stricken city.
Follow Emirates 24|7 on Google News.