Cockroach sparks panic on Saudi flight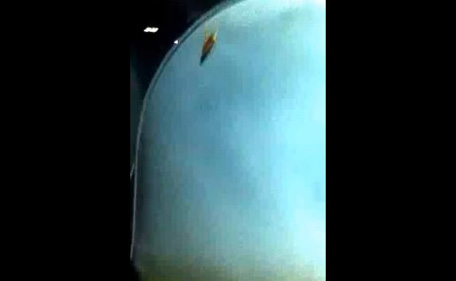 Women travelling aboard a domestic Saudi flight screamed and ran among seats after seeing a cockroach crawling on one of the seats.

A brief YouTube film shot by a passenger showed the insect crawled on an empty seat after it was apparently left by its female passengers.

"Some women screamed and fled their seats upon seeing the cockroach. This shows Saudia does not care much for safety and cleanliness," the unidentified passenger said, quoted by the Saudi Arabic language daily Ajel.

The paper said the film was shot aboard a Saudia flight from the capital Riyadh to the northwestern town of Al Jouf on Saturday.
Follow Emirates 24|7 on Google News.