Corrupt judge blames it on jinn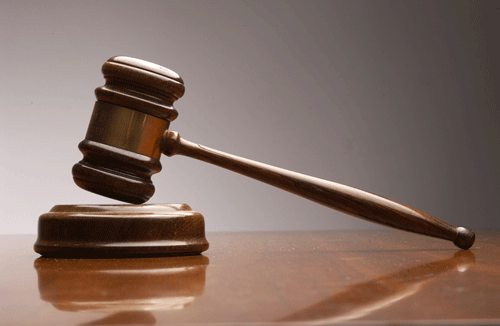 A Saudi judge who has been arrested for corruption told court he was under a magic spell by a jinn (genie) when he was involved in such practices, prompting the judge to summon an exorcist to wrest the truth out of him.
In a report from the central town of Madina on Thursday, Okaz and other Saudi newspapers said the court summoned Fayez Al-Kathami, a well-known cleric who is believed to have the powers of speaking to jinn.
It said the court summoned Kathami after the arrested judge said he was possessed by a jinn through another defendant, who is a sorcerer.
Kathami, a Koran reciter, told the judge later that he managed to "question" the jinn that had possessed the judge and would present a report to the court.
Kathami told Okaz that the judge, Sheikh Fahd Almihameed, asked him to include in his report "every word said by the jinn" during the questioning session, which was attended by members of the Commission for the Promotion of Virtue and Prevention of Vice, the most feared Islamic group in the Gulf Kingdom.
"The judge also asked me to question the jinn about all the offences committed by the accused judge and other defendant who is at large," Kathami said.
"The jinn told me all I want through the accused judge...I have written all what the jinn said about the judge's life and the other defendant....I will write a full report and present it to the court, proving this judge has been under a spell."
According to Okaz, the corrupt judge had told investigators that the other defendant had "taken control of his thoughts and made him rule on cases without being conscious of committing any illegal act."
The judge was first taken into custody during Ramadan in September, and several businessmen and state employees along with seven engineering and planning firms are all suspected of involvement in the various cases that passed through his court in Madina, the second holiest shrine in Islam after Makah.
Continuing investigations into the case, which involves alleged bribes to arrange through the judge's court illegal ownership of real estate, have revealed that the owner of one engineering firm has fled the country. His flight reportedly followed the discovery of SR100 million in his account.
An engineer who was arrested for overseeing the execution of plans for the illegally owned land provided investigators with information on 30 more state officials and businessmen involved in the corruption case.

Follow Emirates 24|7 on Google News.