Cyclone Chapala 900km from Oman, Yemen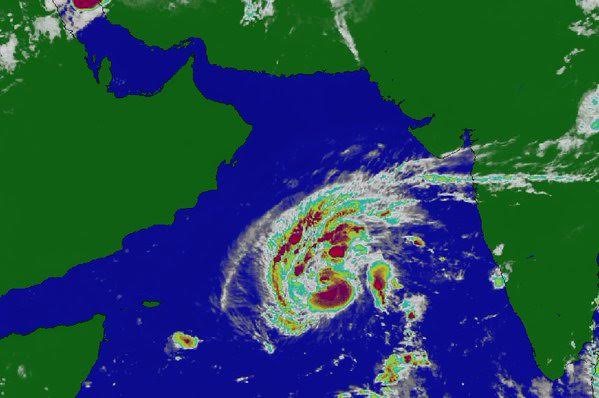 A deep depression in the Arabian Sea has now developed into Tropical Cyclone Chapala, which is expected to head westwards towards Oman and Yemen.
According to latest forecasts by Oman's Met office, the centre of the cyclone is currently 900km off the southeastern coastline of the country, while the Indian Met office places it 1,150km from Salalah.
Forecasters have further said the following 72 hours could see it develop into an 'extremely severe cyclonic storm', which could see wind speeds hit highs of 195km per hour.
The US Navy's Joint Typhoon Warning Centre (JTWC) has placed the tropical cyclone 517 nautical miles off the southeast coast of Oman's Masirah Island, warning of significant wave height of 10 feet.
Oman's Public Authority of Civil Defence and Ambulance (PACDA) has asked residents to follow regular updates on the storm's trajectory.
In its Thursday update, the Indian Met Office said: "The Deep Depression over east central and adjoining areas of west central and south Arabian Sea has moved north-northwestwards with a speed of about 10kmph during past 12 hours and intensified into a Cyclonic storm, 'Chapala'.
"It lays centered about 1,080km southwest of Mumbai and about 1,150km east-southeast of Salalah."
The Met office further added: "It would move north-northwestwards and intensify into a severe cyclonic Storm during next 24 hours. It would then move westwards towards Yemen and adjoining Oman coast.
"As the system is expected to move away from the Indian coast, no adverse weather is expected along and off west coast of India."
Over the next two days, the storm is expected to move west-northwestwards, intensify into a severe cyclonic storm in the next 18 hours and subsequently develop into a very severe cyclonic storm in the next 36 hours.
The JTWC trajectory predicts it will move west towards the eastern part of Yemen.
Incidentally, it was Bangladesh's turn to name the cyclone in the Indian basin; India is next on the list with 'Megh'.
Follow Emirates 24|7 on Google News.