Deer carnage in Saudi; blood on rocks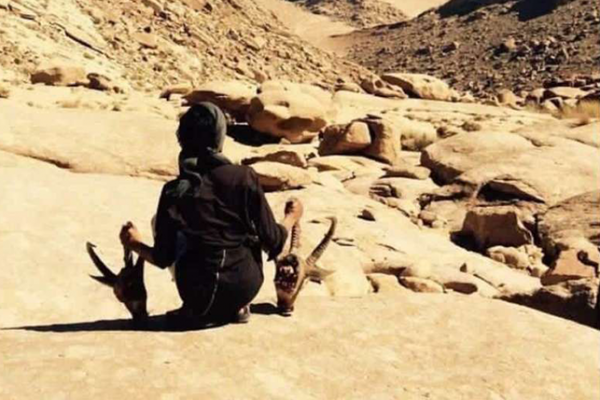 Saudi poachers are killing deer in wildlife reserves and other areas in the Gulf Kingdom just for fun and boast writing in their blood on rocks where they are hunted.
The Saudi Wildlife Authority described such acts as "brutal and barbaric" and warned that it would hunt down those involved in the carnage.
"These hunters are violating the simplest teachings of our Islamic religion and all wildlife laws in the country. Those involved will be tracked down and arrested," it said.
'Ajel' newspaper said the warning followed the publication of online pictures by the poachers showing them holding deer heads and writing in their blood on rocks.
It said some hunters posted pictures showing they were slaughtering deer alive and cutting their bodies into many pieces.
Follow Emirates 24|7 on Google News.