Doctor leaves glass piece inside girl's leg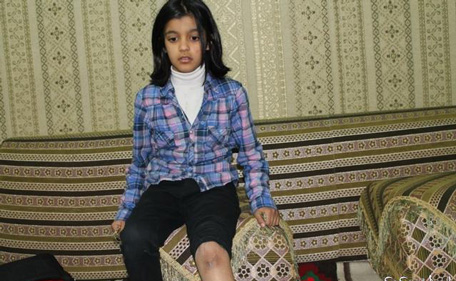 A doctor at a Saudi hospital left a piece of glass inside a little girl's leg after stitching a wound caused by her fall on glass in the back garden of her house.

The doctor at a hospital in the Saudi town of Arar stitched the wound just under the knee of the 9-year-old girl's leg and sent her home after giving her medicine.

"A week later, the girl started to feel severe pains in her leg.

"I took her to another hospital and an X-ray showed a piece of glass was inside her leg," the girl's father said, quoted by the Saudi Arabic language daily Arar.

The father said he would report the doctor to health authorities but the paper quoted a health spokesman as saying doctors are to blame for any medical error.

"In case they seek damages, the doctors who committed the error must pay," the spokesman said.


Gangrene eats into 120-year-old man


A 120-year-old Saudi man is lying in hospital after gas gangrene started to eat into his body, causing him to lose some of his toes as doctors pondered what to do.

Shaddad bin Saleh Al Harthi was admitted a few months ago into King Fahd Hospital in the western Red Sea port of Jeddah suffering from high blood pressure, diabetes and other diseases. His family accused doctors of neglecting the man on the grounds he did not have gangrene before he was taken to hospital.

"Doctors are now pondering what to do. Either to conduct a vein transplant or amputate his leg at the knee," Sabq Arabic language daily said.
Follow Emirates 24|7 on Google News.