Egypt crisis gives wings to charter busines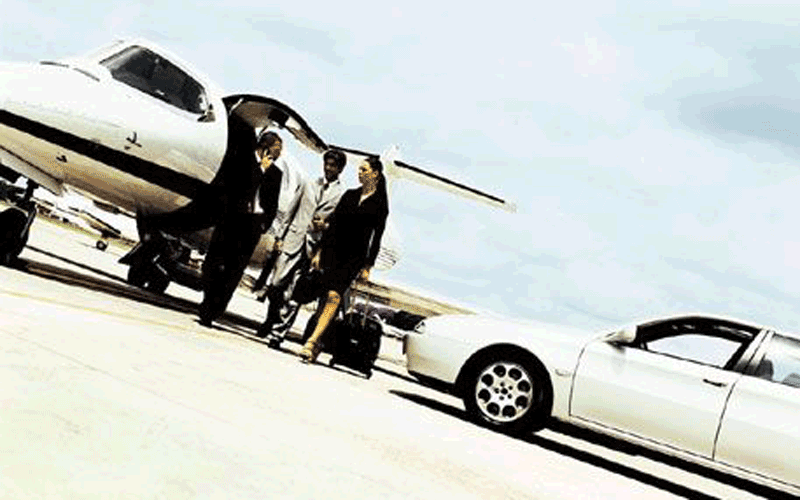 The political turmoil in Egypt has apparently given a fresh set of wings to private charter business, with expatriate employees, especially white-collared workers, fleeing the country in hordes in rented business jets and airliners.
"We have been receiving hundreds of queries and requests every day and we have flown out more than 200 people from Egypt to different places in the world since the trouble began," says Elie Abdo, Managing Partner - Middle East, Private Jet Charter, an independent private jet charter firm.
"In times of emergencies and crises, demand for private jet charter services shoots up. As one of the largest independent private air charter brokers in the world, we have been highly active in helping people fly out of Egypt from the day the trouble started," added Private Jet Charter CEO Hugh Courtenay.
Emergency-flight broker Air Partner, on the other hand, said it had evacuated 800 people from Egypt on 14 flights in the 36 hours through midnight on February 1, with most of the passengers being employees of clients in the oil, finance, telecommunications and supermarket industries. Air Partner CEO Mark Briffa had then added that it had plans to evacuate another 470 the next day as commercial airlines were filled to capacity.
Abdo added: "A dramatic rise in private jet charters out of Egypt has been witnessed over the past week. Our aim is to help private individuals and corporates get out of Egypt safely and with speed. We hope that stability returns to Egypt quickly, with no major loss in lives and property."
According to earlier reports, demand for charter flights from Egypt has jumped 60 per cent since the unrest began, said Steve Blight, commercial director at Jet Booking Direct, which charges £16,000 ($26,000) for a plane to Cyprus and £80,000 to reach Abu Dhabi. Foreign workers departed as protesters urged a million people to take to the streets and force President Hosni Mubarak from office.
Last week, the British government operated a charter flight from Cairo on February 3 to remove UK nationals, according to the Foreign Office website.
Each of the 200 seats on the Boeing 757 was sold for £300.

Follow Emirates 24|7 on Google News.